List of Best Popup Templates for Your Website
In this article, we will discuss the best popup templates that can be used in website to engage their customers online and increase conversions.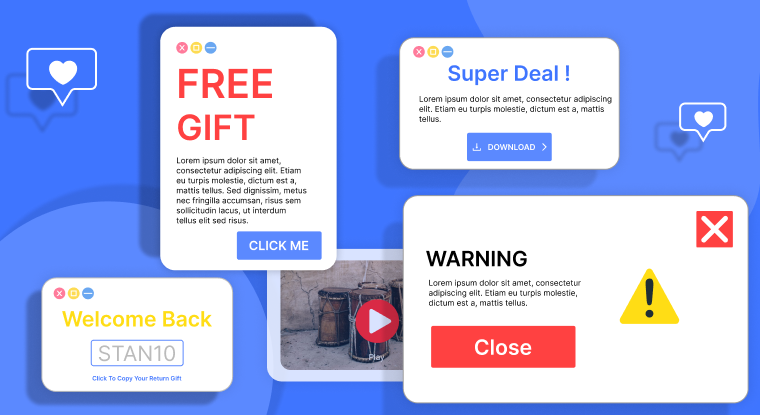 According to Statista, in 2021, there were over four billion active internet users worldwide. These statistics show that the number of website users has continued to increase over the years. Getting the attention of these users will help you achieve your goals.
For digital marketers, one of the best ways to get your products and services directly in front of these website users is via advertisement with the help of a personalization software for websites. There are various ways you can advertise via a website. One of the proven ways is the use of popup ads. When you are surfing through the website, and a message or notification pops up, it is most likely a popup ad. Sometimes, popups appear when you are about to close a website. Popup ads are graphical user interfaces that appear in a small window at the front of the user interface.
There are different built-in templates for different advertising campaigns. You need to ensure that the built-in template aligns with your website and the product you intend to sell. Using apps such as ConvertPath will help you design or use the available templates for your ads.
Best Popup Templates List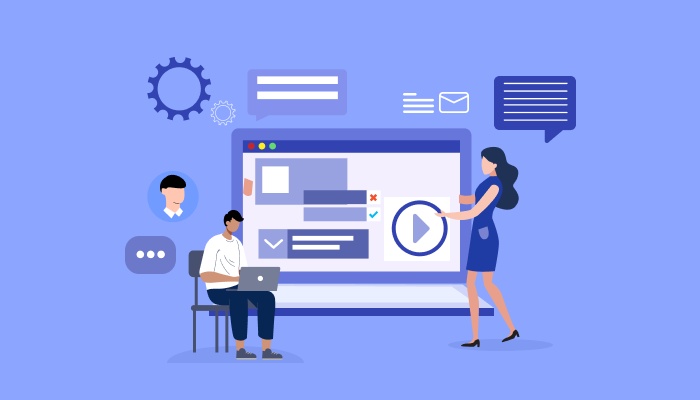 I shall walk you through some of the best built-in templates you can use for your website. They include;
1. Conversational Popups
Conversational popups are designed to catch the website users' attention. When you receive conversational popups, you are prompted to engage yourself in the conversation. They either come in the form of questions or interaction. Conversational popups help to convert leads to customers. When you see a direct question pop up on your webpage or an interactive notification, you tend to click on it and check out the product. That's the purpose of designing the ads; to get you to act on it.
Digital marketers mostly use this template to create better web engagement and introduce website visitors to the brand. A conversational popup comes in the form of personalized questions such as ""what car brand do you want to purchase next?"" Even if you do not have a car in mind, you will be curious to check what is available in the notification.
2. Video Popup
Have you ever been checking through a website and saw a short video clip displayed at one corner of your screen? That's a video popup notification. It could be any video but mostly short. You might be asked to continue with the full version when you click on it. These videos mostly contain ads or special information. The video buit-in templates is always informational; some videos come with texts, animations, or jingles.
When you use software such as Converpath, you do not need any programming knowledge to add a video widget. You can link videos from other locations such as You Tube.
3. Gamified Popup
Gamified built-in templates allows you to add some fun to your notification. This tactic will help retain the visitors' attention and easily get them to do your bidding. This built-in template comes in different forms; it could be that when you click on the notification and play the game, you will win a prize. Most times, it could be that you will solve a simple puzzle and win a shopping voucher. This voucher will only be valid when you make purchases from the brand's online store.
The trick is simple, to entertain internet users and get them to act on your ads. You first get their attention then sell your product and service. The gamified popup template is an effective marketing strategy. You can use the gamified template in newsletter signups. First, you design the template to enable your lead to play games, and in the end, you reward the internet user. You then add the short message or command prompt such as """"if you enjoy this game, subscribe to this page to enjoy more.""""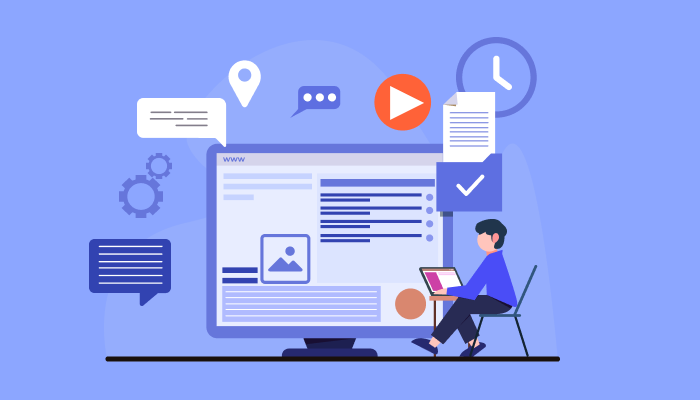 4. Multi-step Popup
The multistep built-in template is quite common. Most website users are familiar with the multistep template. The messages or command prompt in this notification are short. They are mostly to collect basic personal information.
For instance, your multistep popup notification can be in three steps; the first step will ask for your visitor's email address. The second step will ask for other data such as location, and phone number. The third step may include an appreciation message or a brief introduction to the brand. You can arrange the multistep template so that the recipients can answer the next question after completing the previous one.
Enhance Customer Engagement with Personalized Popups Sign Up 14 Day Trial
5. Form Popup
Brands and corporate organizations can collect customers' feedback and opinions via their website. They need to design a form and display it as a popup notification on their website. As you go through the website or online store, the form notification popups up and urges you to complete the form. Again, your opinion and suggestion will help to improve the service delivery.
You can add the Form popup notification in two ways; either you add a link that will redirect the website visitor to the form page or add the form directly to the website. Whichever way, the form popup is used to collect information, suggestions, and feedback.
Conclusion
These are some of the best built-in templates for your website. However, getting the most suitable template for your website might be tricky. You might be indecisive when choosing the software to use to design your popup notification.
The best software to use is ConvertPath. This website personalization tool has advanced tools and already made templates that will strike your audience's attention. Sometimes, you do not find the template that suits your task; you can design your popup template from scratch with the available tools on ConvertPath.
What Makes the Best Website Lead Generation Tool?
#1
Maximize your conversions with personalized popups based on visitor's activity
#2
Personalize website based on visitor's past interactions
#3
Enable popup triggers to re-engage website visitors showing an intent to exit
#4
Build unlimited custom popups to convert website visitors into customers
#5
Make data-driven decisions by tracking subscribers
#6
Trigger popups based on user behavior like scrolling activity, time spent on the page
#7
Activate popups based on the visitor's country, browser and device
#8
Choose from a number of conversion-driven templates
#9
Unbelievable pricing - the lowest you will ever find
#10
Everything your business needs - 50 apps, 24/5 support and 99.95% uptime
Join the SaaS Revolution
All-in-One Suite of 50 apps

Unbelievable pricing - ₹999/user

24/5 Chat, Phone and Email Support