Why Choose Popup Builder as a Lead Generation Tool?
Popup builder is a lead generation tool that helps you create and manage popups. Find out how it can help you generate leads.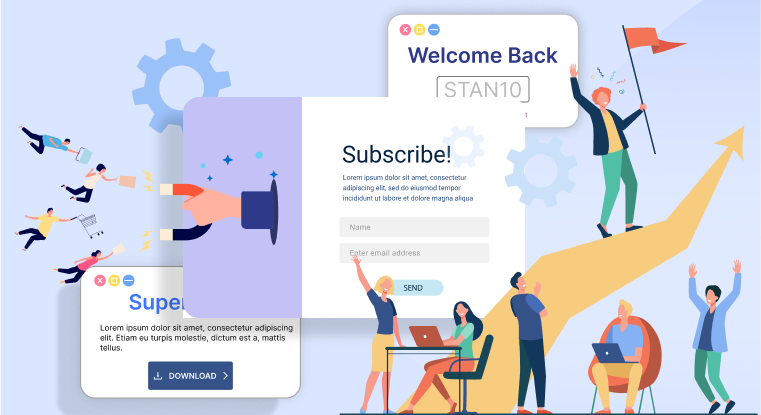 During the infancy of online marketing, web developers plastered the entire screen with several annoying pop-ups. In fact, the pop-ups covered the screen even before the visitor could read the website content. However, this doesn't happen anymore. Websites know that if they add too many popups, visitors will turn away without reading the website content. This resulted in a reluctance to deploy popups.
When done right, popups are not all bad- their advantages can significantly outweigh their shortcomings. The trick is in how you employ them. This article will discuss how you can use popups to benefit your business.
What is a Website Popup Builder?
A popup builder is a user-friendly and easy-to-use plugin that enables users to build pop-ups and enhance their website's functionality. Using a popup builder, you can create website pop-ups that go hand in hand with your brand's reputation, all while catering to user experience and emotions. The trick is to opt for a tool that offers features like personalization, targeting, and analytics. You must also ensure that the popups you generate do not increase the server load and slow down the website, as this could negatively affect your page's seo.
How is it Associated with Lead Generation?
Popups are made to catch the user's attention instantaneously. When users land on your webpage, they are prompted to take action by a popup. You can engage with your target audience and build a rapport so that they are ready to give you their email address. Now, you can easily begin marketing your brand's services and products via email. Popups are not only limited to collecting emails. Using a popup, you can obtain phone numbers and company data and even advertise sales and products to garner the user's attention. This entire process is known as lead generation. Lead generation builds credibility, visibility, and trust among your customers. It can also help drive traffic with high-quality prospects.
5 Reasons to Choose Popup Builder as a Lead Generation Tool
Despite its importance, many businesses tend to ignore the benefits of popups. Hence, here are five key reasons to use pop-ups as a lead generation tool.
1. Build Your Email List
According to website statistics, 97% of users do not convert the first time their use a website. Of this number, 2/3rds may never return. This means there you lose out on potential revenue. The best way to tackle this issue is using exit pop-ups.
An email list is vital to any brand. It is how they invite users to log in, purchase an item again, and promote their products. All in all, email marketing is how companies engage with their customers. Therefore, a popup asking for the user's email id before they leave the page is essential. The key to exploiting exit pop-ups is to design the popup window and the information displayed on it cleverly. Brands don't put long paragraphs on pop-ups. Instead, they opt for a short message with engaging visuals as it is sure to attract them.
Furthermore, these pop-ups frequently display what customers can receive once they provide their email. The reward could be a coupon code for discount's on their purchase or something informative like store timings that can be linked to a call to action.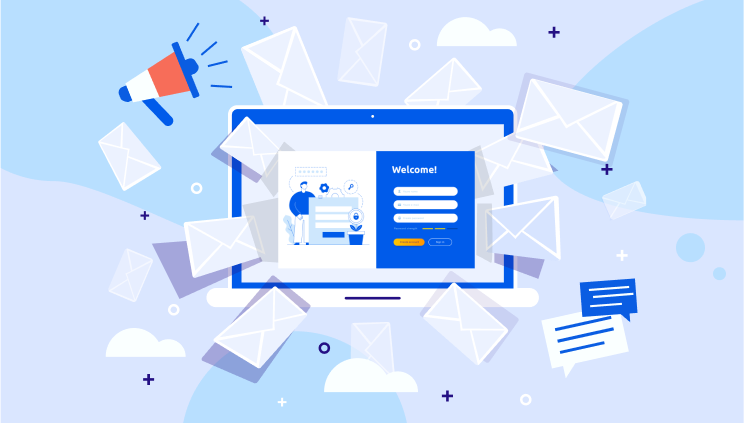 2. Increase Online Sales
Nowadays, online shopping has become more popular than in-store shopping. People find the act not to be time-consuming and something they can do from the comfort of their homes. Popups can help promote your sales. Through aesthetic images, videos, attractive offers, and interactive designs, popups can give an excellent platform to promote your products.
There are many types of website popups that help with lead generation:
A countdown timer displays how much time is left for the consumer to avail of a special offer.
A user login popup that asks users to log in to the website to complete a purchase or avail of free shipping.
A game that offers different rewards like free shipping or a 10 percent discount to encourage users to shop on your website.
Several popular websites use entry pop-ups as they have proven to increase time and time again.
3. Help Increase Conversion Rate
Conversion rate refers to the number of users that complete a desired goal or action o your website. A high conversion rate indicates successful marketing. In other words, people like what you are selling and want more. Improving conversion rates is all about the little wins. For example, turning a web page with 20 percent conversion to one with 25 percent conversion. This value is considered in the long term.
Exit popups are your last chance to capture the interest of the consumer. These are triggered automatically when the user's cursor indicates that they are about to leave the page. These popups have to be relevant not to hinder the consumer's browsing experience. Another important feature of these exact popups is a call to action (cta). Ensure that this cta is placed in a region of complete visibility. You can also use contrasting colors and compelling words to attract consumers.
4. Available on All Platforms
With the boom in technology, customers can now use various devices to view a website. With over 50% of e-commerce traffic from smartphones, popups must be customized for display on phones. Therefore, if your popups are hard to integrate into a mobile display or are irritating, then you must remove them for users on mobiles immediately. Also, ensure that the popups do not slow down the loading time on mobile.
Some popups work great on a mobile platform. A scroll-triggered popup is one of them. A scroll-triggered popup is a call to action that comes on the screen once the user has scrolled past a certain point in the website. In other words, once a user scrolls past 25 percent, 50 percent, or 75 percent of the website, a popup is triggered.
However, exit-intent popups do not work as they can not pick up on behavioral clues like moving the cursor to close a window.
5. Prevent cart abandonment
Cart abandonment can lead to an estimated loss of $260 billion of revenue for online retailers. The good news is that popups can reduce this loss. With an excellent exit-intent popup that reminds customers about the product they have in their cart, you can greatly reduce your cart abandonment rates without overhauling your e-commerce store.
Exit popups can be installed on any page, but cart abandonment popups work the best on a shopping bag or checkout pages. Once the customer is about to leave the message, a popup is displayed that encourages the shopper to complete the transaction either by offering a deal or presenting more information. You can create a feeling of urgency by displaying the limited availability of the product or by displaying the countdown for a discount that is about to expire. A popup builder is quite beneficial for this as it can help create popups that can direct visitors back to the shopping cart with one click.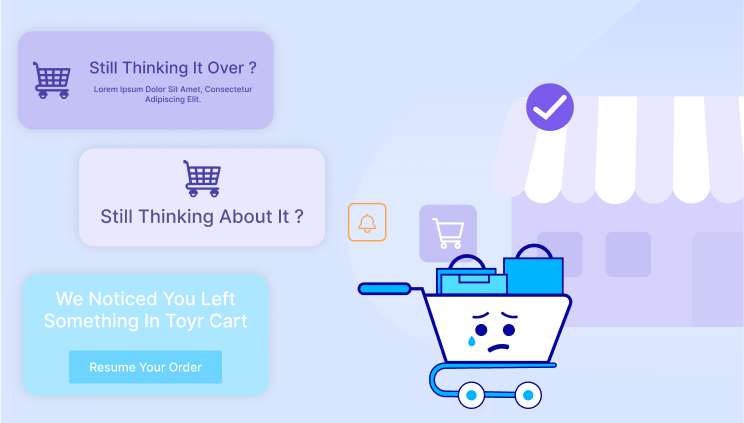 How ConvertPath Help in Building Popups?
Convertpath by 500apps is a website personalization tool by 500apps that can help you create popups to boost user interaction. Using this tool, you can create engaging popups that you can use to interact with clients and also evaluate user activity. Furthermore, convertpath allows you to tailor this solution to your own business requirements. As a result, there is no better method to interact with your consumers than by utilizing this engagement software. Convertpath is available for $14.99 Per month.
boost your lead generation with website popups sign up 14 Day Trial
some key features of the tool:
customized popups with the aid of a variety of customizable features, display rules, and triggers for increased user interaction, you can create user-friendly popups.
Templates included to engage more people and maximize conversions, employ high-quality campaign templates.
Embed html easily add additional sidebars, popups, and javascript with a single line of code.
Summing it Up
Popups, when appropriately used, may provide the finest user surfing experience. However, if you do it incorrectly, expect a low conversion rate. To solve this problem, examine your audience's behavior and create a list of triggers to assist you in executing your popups at the appropriate moment. You can easily incorporate these triggers into your popup using a popup builder like convertpath.
What Makes the Best Website Lead Generation Tool?
#1
Maximize your conversions with personalized popups based on visitor's activity
#2
Personalize website based on visitor's past interactions
#3
Enable popup triggers to re-engage website visitors showing an intent to exit
#4
Build unlimited custom popups to convert website visitors into customers
#5
Make data-driven decisions by tracking subscribers
#6
Trigger popups based on user behavior like scrolling activity, time spent on the page
#7
Activate popups based on the visitor's country, browser and device
#8
Choose from a number of conversion-driven templates
#9
Unbelievable pricing - the lowest you will ever find
#10
Everything your business needs - 50 apps, 24/5 support and 99.95% uptime
Join the SaaS Revolution
All-in-One Suite of 50 apps

Unbelievable pricing - ₹999/user

24/5 Chat, Phone and Email Support