Lead Generation Software Importance to Generate Business
In this article, we will discuss the importance of lead generation software for a growing business using website popups. It provides a way to get new customers.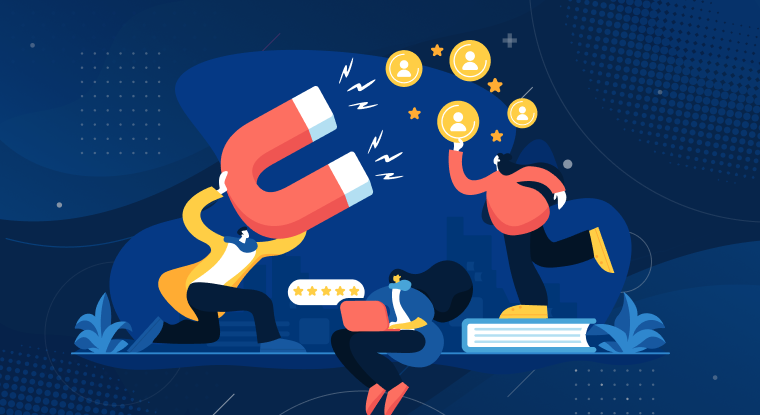 For any business organization to thrive, it needs an interesting product, as well as consistent customer interest in such a product. A merger of these two determinants will culminate in profits for the business, which is ordinarily the ultimate goal for its establishment. As such, any business that already has a product or service on offer will reasonably try to secure customers. As much as there are multitudes of potential customers available, not every one of them will be interested in the company's product. The ones that do signify interest are referred to as leads. An ingenious business puts a lot of effort into reeling in leads to convert to full customers. This effort, and the strategies employed therein, are collectively tagged lead generation. Lead generation is not relegated to customers alone, however. It covers all prospective human resources, such as potential business partners and employees.
Lead generation software is an online tool designed to aid businesses in finding leads and communicating with them. Efficient lead generation is less about reaching out to customers, and more about getting them to reach out to the business. Lead generation software is designed to automate the different activities involved in the lead generation process; making sure leads are well directed to the company, as well as ensuring they are well received. They are linked to the various lead generation channels from which they aggregate customer information and leads. They can also go a step further with tracking and targeting features that allow them to monitor the progress of each customer.
How are Lead Generation Software Useful for Marketing and Sales Teams?
Lead-generation tools focus on converting leads into full customers by attracting them and collecting their data, as well as facilitating smooth communications afterwards. These translate to boosting the job of a marketing team, and a sales team. A Marketing Team of a company is meant to handle advertising, product pitches, and other activities necessary to put the brand in the target audience's face. To such a team, the lead-generation software would function as a superb tool for lead generation and management.
Moreover, increased leads means increased interactions. With the business running at such a pace, the employees find themselves in a tough spot. There is a flurry of leads coming in from several sources, with some of the more urgent than the other. While trying to boost the chances of converting this lead to a potential customer, the Sales Team must make as good an impression as possible. So no matter what the conditions may be, the customer needs to get the best impression of the business. This means no lead can be skipped or misplaced in communications, and neither can the risk of unprofessionalism or disorganization be left to fester. A lead generation tool makes sure that tracking and conversion activities are automated, increasing the chances of actually converting a lead to a customer.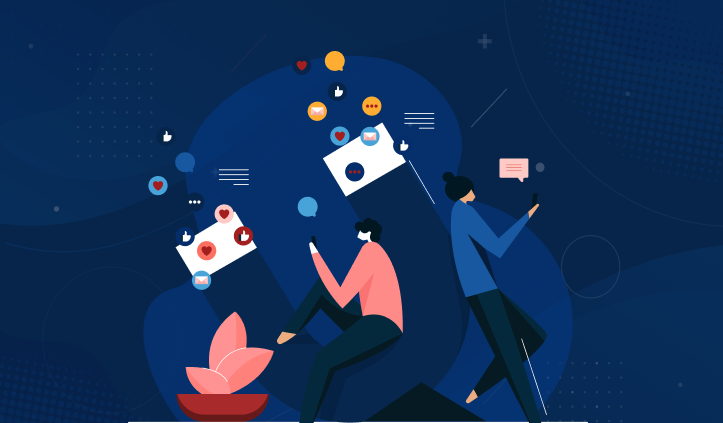 Why do You Need Lead Generation Software for Websites?
1. Expansion
This is the main reason behind the deployment of lead-generation software by websites. Businesses want to increase their customer base because they grow in stature and profits as they get more customers. Lead Generation Tools automate the process and make it more efficient, increasing the chances of making more customers from leads.
2. Performance Review
The automation and boosted the effectiveness of the lead generation process allow business owners to make business evaluation reviews in real-time. It becomes possible for the business to get information from the leads to know what they think of the product and the business, or to track the data from the optimized lead generation process to evaluate how much effort certain employees and departments have put in, and the success rate of their efforts.
3. Opportunities
Earlier in this piece, it was mentioned that lead generation is not only relegated to finding potential customers. Leads could be potential business partners under certain circumstances. Lead capture software helps improve business visibility and accessibility, which makes it much easier for prospective collaborations to be considered and explored.
4. Customer Quality
This is a very important benefit of utilizing lead generation tools. The process automation feature and its increasingly efficient way of lead generation make it so the business can personalize an exclusive target audience and ensure only leads of the highest quality by the business' parameters get filtered in.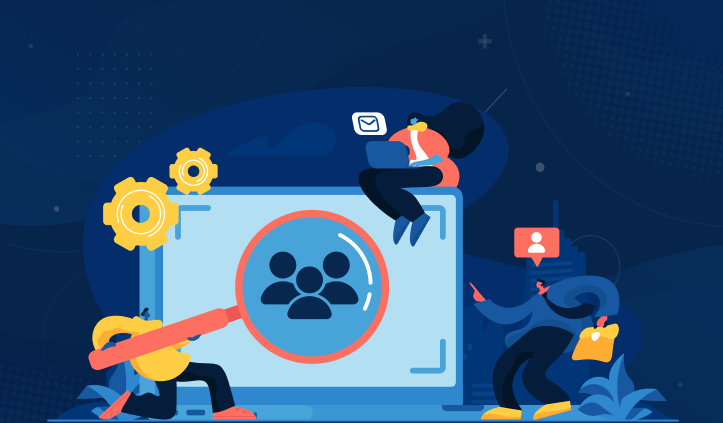 5. Workload Reduction
Automating the lead generation process via tools usually involves taking a lot of redundant and frustrating tasks off of the hands of other departments, like sales and marketing. With so many parts of the process automated or phased out entirely by the tool, it becomes increasingly more convenient for these employees to carry out what is left of their duties.
6. Recruitment
Making reference to an earlier statement yet again, lead generation can be for many different parties. One of the very common use cases of lead generation is also recruitment. Lead generation app can be tailored to throw vacancies open to certain target audiences. This helps the business tailor its search for employees to communities with more skilled labor, yet not have to worry about having to deal with too many unfit applicants.
7. Brand Worth
One of the biggest turn-offs to customers is unsolicited marketing and promotions. In the grand scheme of things, it may reduce brand respectability and worth. However, with lead generation tools, lead generation is conducted mainly in a way that involves leads (customers, partners, etc) signifying interest before forging ahead with talks.
Boost your Conversion Rate with Lead Generation Software Sign Up 14 Day Trial
ConvertPath – Best Lead Generation Software for Businesses
So far, this piece has been able to explore what lead generation is, what lead generation software is, as well as uses and benefits of lead generation software. However, all these may come to nought if the right lead generation tool is not procured. There are some good lead generation tools on the market, but none come close to ConvertPath. Belonging to 500apps' famed 39+ software Suite, ConvertPath is a lead generation software that is distinguishable by its hyper-personalization features. Apart from the basic lead generation services offered by other tools, ConvertPath takes personalization to unrivalled levels, making sure leads are of the highest quality. Advanced automated customer onboarding, as well as other features like geo-location targeting,exit-intent tech, etc., makes it a convincing and affordable choice; with the premium services coming for a meagre $14.99.
Conclusion
Lead generation is key to the expansion and profitability of a business. And like every other topical field of business development, automation is the way to go for it. Lead generation tools like 500apps' ConvertPath have the worries of maximum services laid to rest, with business owners now able to secure the software services for their ventures.
What Makes the Best Website Lead Generation Tool?
#1
Maximize your conversions with personalized popups based on visitor's activity
#2
Personalize website based on visitor's past interactions
#3
Enable popup triggers to re-engage website visitors showing an intent to exit
#4
Build unlimited custom popups to convert website visitors into customers
#5
Make data-driven decisions by tracking subscribers
#6
Trigger popups based on user behavior like scrolling activity, time spent on the page
#7
Activate popups based on the visitor's country, browser and device
#8
Choose from a number of conversion-driven templates
#9
Unbelievable pricing - the lowest you will ever find
#10
Everything your business needs - 50 apps, 24/5 support and 99.95% uptime
Join the SaaS Revolution
All-in-One Suite of 50 apps

Unbelievable pricing - ₹999/user

24/5 Chat, Phone and Email Support