Ultimate Guide: Customer Engagement Platforms Knowhow
Customer engagement platform can help your business gain, engage, and provide better services by having all customer interactions in one place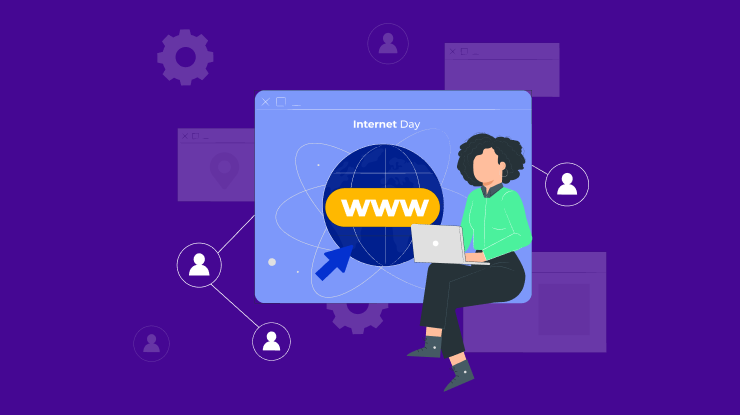 Technology has transformed various industries over the years. And while we can point to many developments that have come to the fore, one of the most notable has got to be customer engagement platforms. Despite how impactful this technology is, very few people know what it actually is and what it's for. This is why we thought it would be useful to put together a brief walkthrough on this subject. If this is something that you want to learn more about, read on as we break down everything you need to know about customer engagement platforms.
What Is a Customer Engagement Platform?
Before anything else, we first have to define what exactly a customer engagement platform is. To put it simply, a customer engagement platform is any software that can help your business gain, engage, and provide better services for your customer base by personalization. By having all customer interactions in one place, it is easier for businesses to craft and curate the optimal user experience with a good website personalization tool that will benefit both the users and the businesses alike.
By utilizing customer engagement platforms, businesses can create better and longer-lasting relationships with their customer base. This can result in an uptick in customer lifetime value (CLTV), conversion rates, and overall customer retention.
For your benefit, here are the core elements of customer engagement:
Omnichannel Communication: Interactions with customers are no longer limited to one platform. This is why you'll want to make sure that you're engaging them on all fronts. Customer engagement platforms allow you to reach them on their preferred channels in real-time.
Live Engagement: Customer engagement platforms also provide businesses with useful chat tools and co-browsing functionality that allows them to assist and work with customers in real-time. This helps further boost personalized engagement.
Customer Engagement Automation: Customer engagement platforms also help businesses fine-tune their day-to-day operations by providing them with features such as automated triggers, chatbots, and advanced routing.
Third-Party Integrations: These platforms also allow you to integrate any existing tools that you're already using, which will make everything more convenient for businesses.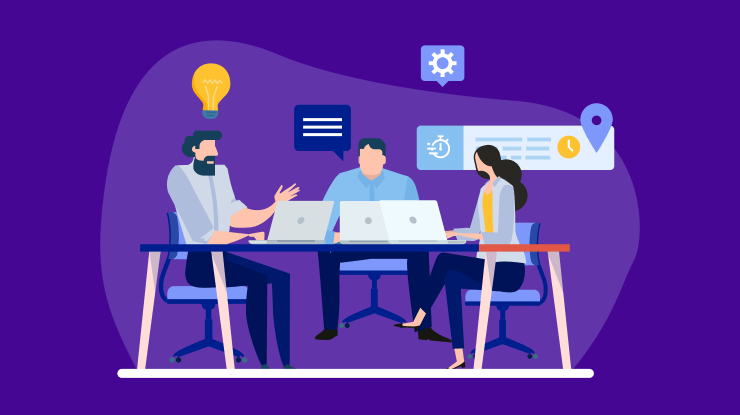 What Should You Look for When Selecting a Customer Engagement Platform?
Businesses focus their efforts on the beginning of the customer journey, and the best way to do that is to engage the customer with welcome messages, onboarding messages, and the like. They tend to ignore long-term customer retention, however, and to just focus on acquisition (which is natural, especially for startups). A long-term approach to user engagement spans the entire lifecycle of a customer's interest in your product or service and should be balanced in pace; this approach also allows you to have conversations with the right information at just the right times. These conversations can help you retain customers who are otherwise tempted to churn. While customer engagement platforms to capture lead interests like a lead capture tool , for the most part, can help you achieve all of this, it's crucial that you find the right one for your specific business needs.
Live support is taken to the next level with real-time customer conversation. Advanced customer engagement tools like co-browsing, screen sharing, video, and voice chat allow you to help customers immediately with a personalized conversation. The best live support optimization platforms offer an omnichannel toolset with a complete suite of live engagement capabilities.
Aside from helping you provide live support, you'll also want to make sure to choose a platform that allows you to collect valuable data that will allow you to serve your customer base better. Remember, customer-centric companies are more profitable than those that fail to focus on their customers. By placing customers at the core of their business, these companies have a core strength that proves to be a big step towards success for their business. Companies that want to understand their customers must collect feedback.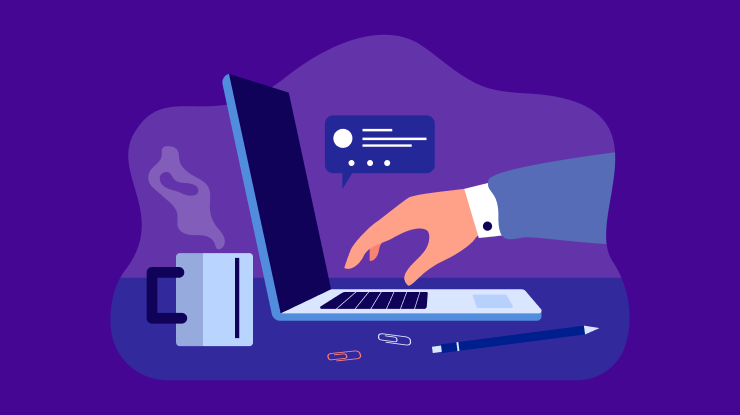 What Are the Benefits of Using Customer Engagement Platforms?
Now that you have a good understanding of what customer engagement platforms are, it's time to discuss how they can help your business. A good customer engagement platform is capable of transforming your day-to-day operations and will help streamline the way you engage with your customer base. Here are the four main benefits of utilizing customer engagement platforms: * Boosts Website Engagement: Websites are critical to engaging new customers and generating leads. But you need to go further than just creating an appealing website; you need to implement web design and engagement strategies to get users to engage with your site. When you engage your target market at multiple touchpoints, you create a positive view of your product or services, which creates user loyalty. Of course, this is just one of the key aspects of engaging your target market. * Allows for Real-Time Customer Engagement: Integrating consumers into every step of the purchasing journey is a sure way to drive more targeted, personable interactions. Live chat, co-browsing, and video chat are some of the tools that can be used to integrate digital and physical experiences seamlessly. * Scales Customer Service: A customer engagement platform that effectively scales customer service can help to deliver an excellent customer service experience. * Automates Lead Generation: Using automated, artificial intelligence-based chatbots help businesses to ask preset questionnaires to website visitors by engaging a right lead generation software. This will minimize the need for unnecessary interactions and will help customers find what they need in a more efficient and convenient manner. This ultimately helps businesses close sales instantly, which increases sales funnel velocity.
What Are the Main Features of Customer Engagement Platforms?
Businesses can significantly improve their customer experiences by digitizing their interactions. Self-service portals and digital communication channels drive this customer engagement. Knowledge bases and self-service portals are key customer engagement features that businesses use to deliver on the customer experience.
One of the most notable features that come with customer engagement platforms is live chat. Keep in mind that it takes less than a minute, on average, for consumers to lose interest in a website if they have an issue that they need to resolve. This is a crucial reason why businesses lose customers. In fact, most consumers prefer live chat because it gives them the opportunity to talk to a person, whether it's the business owner or someone else who can resolve their issue—unlike calling or emailing, which only offers them information. Customers prefer live chat because it addresses issues quickly. This means that customers are much more likely to stay loyal and return to your company and recommend you to others when you have a live chat feature on your site. Live chat is also much cheaper than other methods of support, such as phone or email service, and it gives users the ability to resolve their own issues when they arise. It's also easy for both users and companies to use live chat software, which makes it easy for both parties.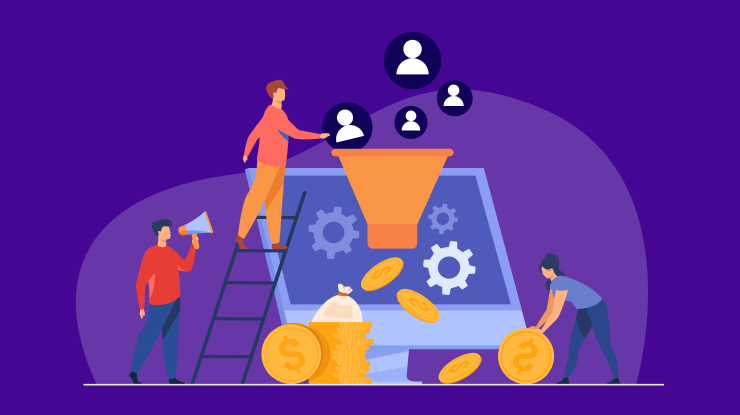 The main gripe that customers have when interacting with businesses is the time it takes for high-quality responses to their queries. Customers are most frustrated by having to wait on hold and by having to repeat themselves to multiple support reps. Customer engagement platforms help with this problem through the use of video chat functionality. Businesses are adopting visual engagement tools in order to increase customer engagement. As a proactive support channel, video chat helps you identify issues faster and respond to them more effectively. It reduces the number of touchpoints by providing contextual solutions, and it engages customers with personal conversations, and builds trust.
Platforms that allow for real-time customer web engagement fulfill clients' expectations of getting prompt responses. Chatbots can engage with customers by responding with the information they are looking for and increasing the satisfaction of your customers. Using a chatbot, you can track how much time your customers spend on your site, identify the pages they frequent, and learn which keywords they search for. This information is helpful in improving the customer experience.
When a company has a knowledge base, it becomes much easier for them to capture, manage, and share knowledge. This is one of the powerful tools for increasing the organization's ability to learn about its customers and improve their products or services for them. A customer engagement platform can track the links people click on when they visit the knowledge base in addition to whether their questions have been answered.
Conclusion
We hope this article has helped further your understanding of customer engagement platforms. Now it is evident that a customer engagement platform can help you deliver a better customer experience. If you are looking forward to increasing revenue efficiency and delivering a superior customer experience, start by choosing the right consumer engagement platform that will empower your support team to deliver a better service and increase customer satisfaction. First, identify your core business requirements, and then choose the right platform that fits your needs, so you can start delivering a better customer experience.
As you can see, they can be useful tools that will allow you to provide your customers with better services. This, in turn, will lead to better conversion rates which will help your business' bottom line. Be sure to keep everything you've learned here in mind so that you can make the most informed decisions for your business moving forward.
If you're looking to utilize a customer engagement platform, ConvertPath has got you covered. Automate user engagement and gather data effectively by scheduling campaigns with different display rules, triggers and positioning. For more information, visit our website today!
What Makes the Best Website Lead Generation Tool?
#1
Maximize your conversions with personalized popups based on visitor's activity
#2
Personalize website based on visitor's past interactions
#3
Enable popup triggers to re-engage website visitors showing an intent to exit
#4
Build unlimited custom popups to convert website visitors into customers
#5
Make data-driven decisions by tracking subscribers
#6
Trigger popups based on user behavior like scrolling activity, time spent on the page
#7
Activate popups based on the visitor's country, browser and device
#8
Choose from a number of conversion-driven templates
#9
Unbelievable pricing - the lowest you will ever find
#10
Everything your business needs - 50 apps, 24/5 support and 99.95% uptime
Join the SaaS Revolution
All-in-One Suite of 50 apps

Unbelievable pricing - ₹999/user

24/5 Chat, Phone and Email Support