Best Tips to Have an Effective Lead Capture Software
Lead capturing is the process of converting visitors to leads. Here are the best tips to have an effective lead capture software.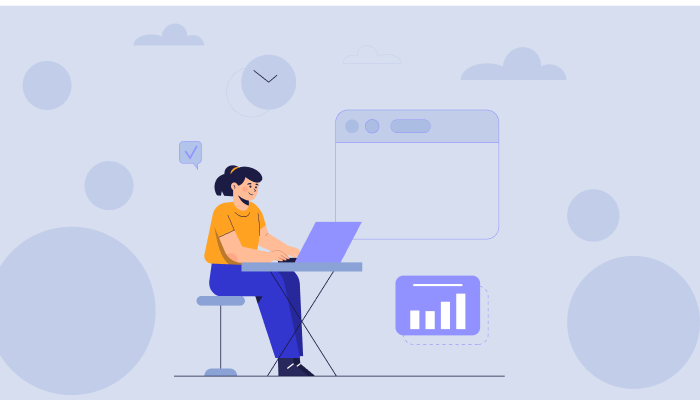 When marketing for your business or product, you will have to apply numerous strategies to meet your goals, and one of these goals is to achieve lead capturing. To learn more about lead capturing, and effective lead capture software insights keep on reading below.
What Is Lead Capture Software ?
Lead Capture Software is the term used for the process of converting visitors to your website to leads. There are many ways to achieve this, and the purpose is to market your product and build a bigger audience.
Lead Capture Software is essentially geared towards engaging with your prospective clients and having them fill out contact forms or sign up on your website. This allows you to turn them into official leads wherein you are able to contact them directly about your products.
Why Is Lead Capturing Important?
Lead capturing is important because this is the first step you will take in your marketing process, and it is essential to have a strong foundation for your business. The lead capturing process will help create awareness for your business and product, and at the same time, it will build a platform for your business to live.
Additionally, it is from these leads that you will get buyers for your business. This is very important as you need income for your business to keep going on.
What Are the Best Tactics for Lead Capturing?
There are many ways and lead capture tools to capture leads and convert them into actual buyers. Some of the best tactics are listed below:
1. Sectioning Your Contact Forms
When designing your contact form, you must ensure it is very effective and can capture leads. One way to do this is to section your contact form.
Many people may feel burnt out or too lazy to finish their contact form if it goes on too long without breaks. As much as possible, it is encouraged to use shorter forms. However, if this is not possible, you should section the contact forms to give breaks in between. This prevents people from getting tired of filling up your form. It also helps to group information, giving you more organized results.
2. Use a Chatbot
A chatbot is a computer program or software that can simulate an intelligent conversation with live users. Chatbots are mainly used to assist users in completing tasks, provide information, and direct users to the right support.
If you want to lead capture via chat, then you can use chatbots. Chatbots are very helpful because they can handle visitors while you are away or if you are too busy to do it yourself. This allows you to have a clean and personal experience with your visitors especially with a good lead generation app. You can also use chatbots for your social media accounts.
3. Offer Live Chat
Live chat also allows you to lead capture. When you are providing live chat, it is very important that you are present to assist your customers. Also, always have a representative available to answer all your questions.
4. Using a Gamification Approach
Gamification is the use of game elements in non-game contexts in a bid to create fun, engagement, or learning. Gamification encourages engagement by offering a wide range of badges and achievements which can be used to motivate and reward users.
Use a gamification approach in your lead capturing process to lead your users to fill out your contact form or any other details. This will make them more likely to engage and do what you want. A gamification approach can be applied in various ways.
For example, if you want to encourage people to sign up for your newsletter, then you can use gamification to design a template for them to fill out. You can even give them a badge or achievement when they subscribe.
5. Utilize On-Site Behavioral Targeting
Behavioral targeting matches content to the users' interests, needs, and preferences based on the user's online activity. Behavioral targeting helps you identify what your customers are interested in so you can focus on their needs.
There are various ways of doing this. You can use AdWords to identify their interests. You can use Google Analytics to determine if they are interested in your products and if they interact with your content.
Once you have determined this, you can feed this information to your website and use it to design content that will help you capture leads.
6. Make Use of Exit Intent Popups
An exit popup is a popup that appears when a user is about to leave the site. These pop-ups can be used to give reminders about your products or services.
The idea is to remind them of your business and services when they are about to leave. This can be done by giving them a reminder or image of your product.
7. Use Social Media
Social media can also be used to help you lead-capture. If you already have a social media account, then you can use it to provide value to your followers. For example, you can share or retweet articles that can help educate your followers.
This can help you build a relationship with your followers. Once you have established a relationship, then you can begin to share your products and services, and through this, you will be able to capture leads.
How Can I Optimize My Strategy?
Optimization is the activity of maximizing the benefits and minimizing the costs of your business. This can be done through research and analysis.
When designing a lead-capturing strategy, it is important to make sure that you are optimizing your website and online marketing process. This can help you improve your conversion rate and help you achieve your goals.
The main things you will have to optimize are your website, contact forms, and social media.
Optimize Your Website
Optimizing your website is one of the most important things to do so your business can perform better. You will have to focus on the design of your website and the content of your display. The design of your website should be clean and neat, and it should also be easy to navigate.
Optimize Your Contact Form
Your contact form should be reliable and should be able to provide the best service to your customers. You will have to make sure that your contact form is very clear and straightforward.
Also, customize the layout and design to give your visitors a pleasant experience. The design should be neat, tidy, and very user-friendly.
Optimize Your Social Media
Optimize your social media accounts because these are very important when it comes to making your company well-known. Post quality content that can engage your followers and provide value.
You will have to use a lot of social media optimization strategies. You can do this through the amount of content you share, the amount of quality content, the amount of engagement, and the response rate of your followers.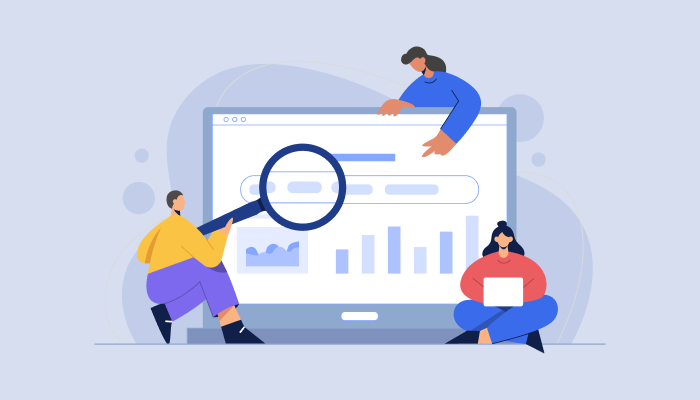 Why Aren't I Getting More Leads?
The most common problem with lead capturing is that you are not getting a lot of leads. There are a lot of reasons why this might be happening. However, it is important to identify which one of the reasons is affecting you.
While it might be difficult to determine this, the best way to do it is to analyze your stats and look for patterns. When you can pinpoint the cause of the problem, then it is easier to fix it.
Below are some of the reasons why you might not be getting more leads:
1. You Might Not Get as Many Website Visitors
The first and most important part of the lead capturing process is to get people to visit your website. If you aren't getting a lot of visitors, then you won't be able to capture leads.
To boost your website traffic, you must ensure that your website is visible to the right audience. There are a lot of ways you can do this. For example, you can market your website using social media or search engine marketing. Also, you can write articles and share them on social media. You must also ensure that your website is on the right social media platforms.
2. You Might Not Be Creating the Right Content
Create the right kind of content that people will be interested in. If you are creating the right kind of content, then people will be more likely to engage with your business.
The content you write should be relevant to your business and your target market. It should not be too technical or too vague.
3. The Lead Capturing Form Might Not Be Clear Enough
Your lead capturing form has to be clear enough, it has to be easy to understand, and it has to provide your customers with a pleasant experience. If your form is too long, then people will put off filling it up.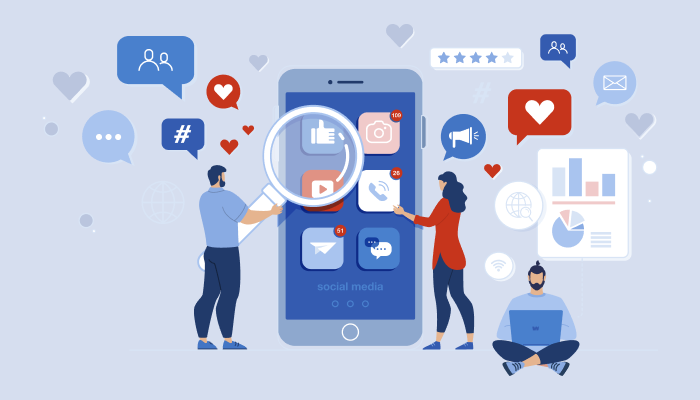 4. Your Website Might Not Be Mobile-Friendly
Your website needs to be mobile-friendly. This is because more people browse the Internet using their phones. This means that if your website is not mobile-friendly, then the people who visit your website will get frustrated and will leave.
Conclusion
To lead capture via your website, you must learn how to engage your visitors. This can be done by providing solutions to their problems or serving them the right content. Capturing leads can be very challenging, especially if you are just starting out. So, to help you get started with lead capturing, you can use the tips in this article.
ConvertPath is a personalization tool for websites that is guaranteed to improve your marketing strategy. Generate more leads by building an amazing website that will optimize your strategy. Get in touch with us to learn more.
What Makes the Best Website Lead Generation Tool?
#1
Maximize your conversions with personalized popups based on visitor's activity
#2
Personalize website based on visitor's past interactions
#3
Enable popup triggers to re-engage website visitors showing an intent to exit
#4
Build unlimited custom popups to convert website visitors into customers
#5
Make data-driven decisions by tracking subscribers
#6
Trigger popups based on user behavior like scrolling activity, time spent on the page
#7
Activate popups based on the visitor's country, browser and device
#8
Choose from a number of conversion-driven templates
#9
Unbelievable pricing - the lowest you will ever find
#10
Everything your business needs - 50 apps, 24/5 support and 99.95% uptime
Join the SaaS Revolution
All-in-One Suite of 50 apps

Unbelievable pricing - ₹999/user

24/5 Chat, Phone and Email Support