Exit Intent Technology - How it Works for Conversions?
How does exit intent technology work for conversions? This article will tell you everything you need to know about exit intent popups to increse conversions.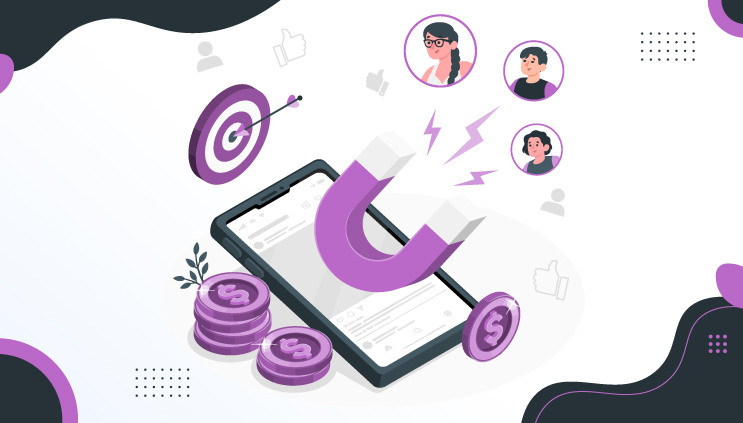 Every business wants to convert its customers into visitors, but that doesn't always happen, unfortunately. A recent survey has revealed that, on average, 70 to 96% of persons who leave your website never return. However, you can get them back with Exit Intent Technology, which has transformed the online landscape. It is also proved that using Exit-Intent technology helps businesses recover 10 to 15% of lost visitors.
Exit Intent Technology, also known as exit-intent popup appears on the visitors' screen when they show any sign of any abandonment or intent to exit the website. The basic goal behind the concept is to attract and convert the leads before they leave. Given below are different cases in which exit-intent pop-ups can be used.
On-product pages
Landing pages
Cart Abandonment
Running Discounts
Alerts on Price Availability
A survey form
Once the innovative technology captures the cursor moving out of the site area towards the exit button, it triggers the pop-up message. Here, the exit message need not be a display offer. You can customize it according to your specific requirements, including what you expect from your visitors or what you want to achieve through it.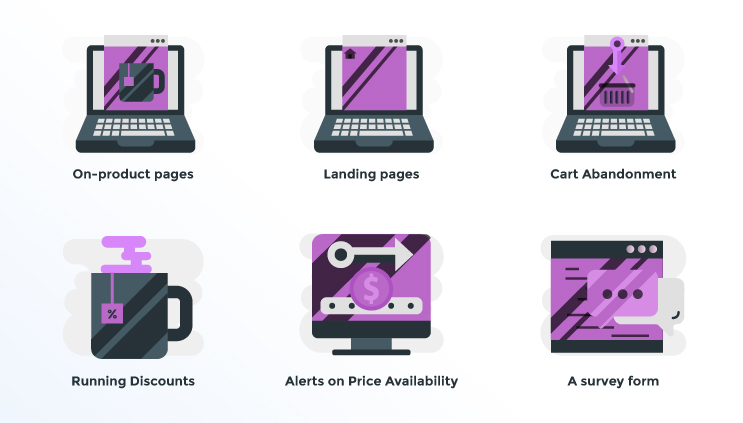 How Does Exit Intent Work?
Learning how exit-intent technology works can help you successfully make one. Exit Intent pop-up monitors the movement of your website visitors. It detects when they are about to leave the page without making any purchases or choosing any service. It tracks many actions of visitors, which include:
When or where visitors move their cursor
How the visitors scroll the cursor through a site
How long does a visitor remain without any action
The activity log of the visitor
The previous activity and history
Once the innovative technology captures the cursor moving out of the site area towards the exit button, it triggers the pop-up message. Here, the exit message need not be a display offer. You can customize it according to your specific requirements, including what you expect from your visitors or what you want to achieve through it.
Each Exit Intent provider has a distinct AI, which responds to different visitors' activities. However, contrary to popular belief, these Exit Intent pop-ups do not disturb the visitors and process flow. It will only appear when a visitor tries to exit the website. That's what makes exit-intent the best lead capture tool.
How Does it Help in Website Conversions?
In the digitalized era, it is important to keep the customers notified all the time. Whether they forget to move to their cart or don't engage with your service, Exit Intent Technology will come into play. A study has reported that 30% of the top US eCommerce sites use pop-ups where 22% are entry pop-ups, 14% are exit ones, and 6% include both.
If you seek a way to enhance your website's conversion rate, use Exit Intent to your advantage. Here are some ways how Exit-Intent technology improves your website conversion rate, sales number, and total revenue.
1. Get a Second Chance to Save Your Business
When your visitors tend to leave your site, it means your initial conversation attempt with your customers has failed. In this situation, the Exit Intent pop-up will engage with your visitors, restraining your visitors from leaving the website without signing up for your email list or purchasing your product.
Opting for the technology promptly brings customers to your site to purchase products by converting the fleeing prospects into loyal customers. You can either reinforce your original sales messages and call for action or go for a different approach, focusing on the benefits of your service or product.
2. Build Your Email Lists and Generate More Leads
In general, most customers are not ready to purchase on your site immediately, which could be quite frustrating. Nonetheless, you should focus on making the best out of the situation instead of that. Before those visitors exit your site, you can motivate them to sign up for your subscriber's list to receive communications through an exit-intent popups.
In this way, you will have the opportunity to re-engage with the visitors and capture their attention with upcoming product promotions and discount offers. Even though they are not ready to buy now, they will be prepared to get it in their cart as soon as possible.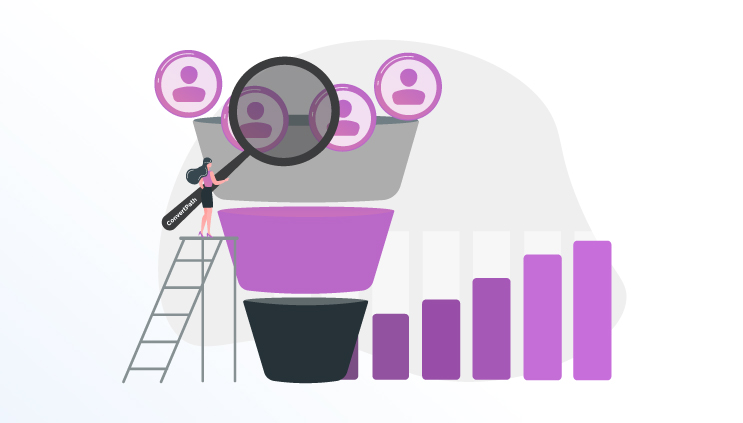 3. Recover the Abandoned Shopping Cart
The most challenging issue of the current eCommerce industry is Cart Abandonment, where most of the visitors tend to add items to their cart but never make a move towards the purchase. In such a situation, using Exit-Intent technology, you can instantly recover your abandoned carts and convince them to complete their purchase, improving your conversion rates. There are numerous ways to achieve this point. It could be a type of incentive, free shipping discount coupon, or even a recommendation for other products, encouraging the visitors who try to leave your site to proceed with their checkout process.
4. Test Your Messages
Exit Intent Technology enables you to better understand the types of messages that work best for your audience. Running A/B tests is a faster and more effective approach to test the efficiency of your existing marketing efforts and find new ways to connect with the customers, thereby increasing the conversion rates. Boost your Website Conversion Rate with Exit Intent Sign Up 14 Day Trial
ConvertPath can Help You Build Exit Intent Popups
ConvertPath from 500apps is a premium full-featured packed Website Personalization Tool that benefits you in building various customizations and adjusting the functionality of exit-intent. It has easy-to-use and intuitive features that enable your business to grow your subscriber list and provide excellent service to visitors without irking them, ultimately boosting the conversion rate.
Summing it Up
Exit Intent Technology is a ground-breaking effort that aids in the growth of your business in more than one way, ensuring that the customer experience is maintained all the time. When leveraged in the right way, it can positively impact your conversion rate by offering in-depth insight into your customers' preferences. However, only a well-planned exit-intent pop-up with timely execution, proper design, great offers, and perfect timing can do wonders for your sales. As long as you restrict yourself from being invasive, your audience will appreciate your gentle reminder!
What Makes the Best Website Lead Generation Tool?
#1
Maximize your conversions with personalized popups based on visitor's activity
#2
Personalize website based on visitor's past interactions
#3
Enable popup triggers to re-engage website visitors showing an intent to exit
#4
Build unlimited custom popups to convert website visitors into customers
#5
Make data-driven decisions by tracking subscribers
#6
Trigger popups based on user behavior like scrolling activity, time spent on the page
#7
Activate popups based on the visitor's country, browser and device
#8
Choose from a number of conversion-driven templates
#9
Unbelievable pricing - the lowest you will ever find
#10
Everything your business needs - 50 apps, 24/5 support and 99.95% uptime
Join the SaaS Revolution
All-in-One Suite of 50 apps

Unbelievable pricing - ₹999/user

24/5 Chat, Phone and Email Support