9 Proven Customer Engagement Strategies You Can Use
A guide to customer engagement strategies. Learn how to engage with your customers, create a better brand experience and increase sales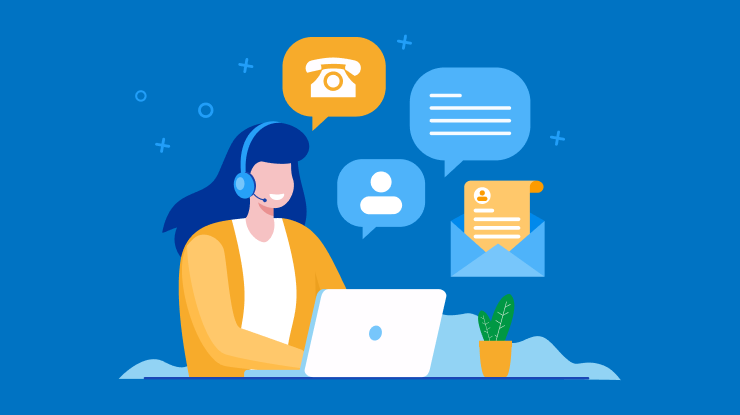 Are you looking for ways to increase your conversions? If so, then you need to focus on customer engagement! It is through customer engagement that more people interact and fall in love with your brand and more leads can be generated by using lead generation tool.This that motivates people to buy your products or pay for your services, becoming loyal customers in the process who are more than happy to come back to you!
All in all, engaged customers are more likely to convert, and there are a number of proven strategies you can use to increase engagement:
9 Customer Engagement Strategies are:
1. Make It Easy for Customers to Find What They're Looking For
If customers can't find what they're looking for, they're not going to stick around. Make sure your website is easy to navigate and that your products are easy to find. If you have a lot of products, consider adding search functionality or filters so that customers can quickly find what they're looking for. Also, make sure that your navigation is clear and intuitive. Remember, customers should be able to easily find their way around your site.
2. Use Engaging Visuals
Your customers are always looking for new and exciting products and services. Use visuals to show off your latest offerings and engage them in a way that text alone can't match. High-quality images and videos will help you stand out from the competition and keep your customers coming back for more.These images and videos can be personalized using Personalize.cc
3. Use Positive Customer Reviews
Customer reviews are important for building trust with potential customers. If you have happy customers, make sure to showcase their testimonials prominently on your website. This will help build confidence with people who are considering using your product or service.
4. Offer Something for Free
People love free stuff! Offering a free product or service is a great way to increase engagement and conversions. People will come to you and check out what this free stuff is all about, and they may end up taking a look at the other things you may be offering.All these leads can be captured by using lead capturing tool. Now that's a huge opportunity for you to convert!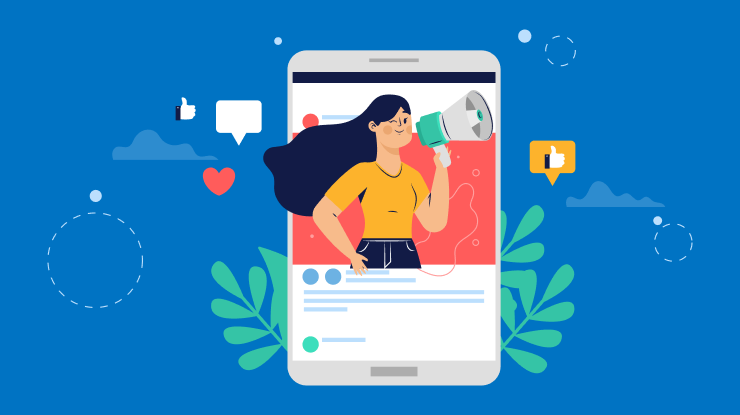 5. Create a Sense of Urgency
If customers feel like they need to act now, they're more likely to convert. Use time-sensitive offers and limited-time discounts to create a sense of urgency. For example, if you're running a sale, include countdown timers on your website or in your emails to let customers know how much time they have left to take advantage of the deals. You can also highlight items that are only available for a limited time or while supplies last.
6. Offer Live Chat Support
A great way to increase engagement with your customers is to offer live chat support. Why? For one, it provides customers with a quick and easy way to get answers to their questions or resolve any issues they may be having. This can help reduce customer frustration and improve satisfaction levels. Another reason is that it allows you to build closer relationships with your customers. By chatting with them directly, you can get a better understanding of their needs and how you can best serve them.
7. Use Social Media
Social media is a great way to connect with customers and build relationships. Why? Social media is built for people to talk to one another, and with it, you can ""talk"" to your audience! And, by talk, we mean to use social media to promote your products and services, answer customer questions, and connect with potential customers.You can use Hipsocial for social media engagement.
8. Send Personalized Emails
Personalized emails have been shown to be more effective than generic emails. In fact, they can produce up to six times higher transaction rates! To personalize your emails, start by addressing your recipients by name. Then, use the information you have about them to customize the content of your message. If you're not personalizing your emails, you could be missing out on a lot of potential business.Personalized emails can be sent through Mailsend
9. Use Exit-Intent Popups
Exit-intent popups are a great way to capture leads before they leave your website. Use exit-intent popups maker to offer a discount or incentive to stay on your site. This could be a percentage-based discount, free shipping, or even a freebie such as an e-book or white paper. Whatever you choose, make sure it's something that will entice users to stay on your site and continue engaging with your brand.
Conclusion
As you can see, there are a ton of ways you can engage with your audience, from giving free stuff away to sending personalized emails. Regardless, the most important thing here is that you implement them. Sure, you can start off with one or two tactics, but overall, we highly recommend that you employ them all. The more engagement strategy you have in place, the likelier it is you'll engage with your audience and convert them into loyal customers!
ConvertPath tool help companies create engaging websites that convert. If you are looking for a customer engagement platform, check out what we have for you!
What Makes the Best Website Lead Generation Tool?
#1
Maximize your conversions with personalized popups based on visitor's activity
#2
Personalize website based on visitor's past interactions
#3
Enable popup triggers to re-engage website visitors showing an intent to exit
#4
Build unlimited custom popups to convert website visitors into customers
#5
Make data-driven decisions by tracking subscribers
#6
Trigger popups based on user behavior like scrolling activity, time spent on the page
#7
Activate popups based on the visitor's country, browser and device
#8
Choose from a number of conversion-driven templates
#9
Unbelievable pricing - the lowest you will ever find
#10
Everything your business needs - 50 apps, 24/5 support and 99.95% uptime
Join the SaaS Revolution
All-in-One Suite of 50 apps

Unbelievable pricing - ₹999/user

24/5 Chat, Phone and Email Support