Exit Intent Popups: Top 15 Tricks to Boost Sales in 2023
It is a well-known fact that a well-designed exit intent popup can help recover up to 15% of the traffic that would have otherwise been lost. On average, a person spends around 54 seconds on a website. While this may not seem like much time, a popup can encourage them to stay longer.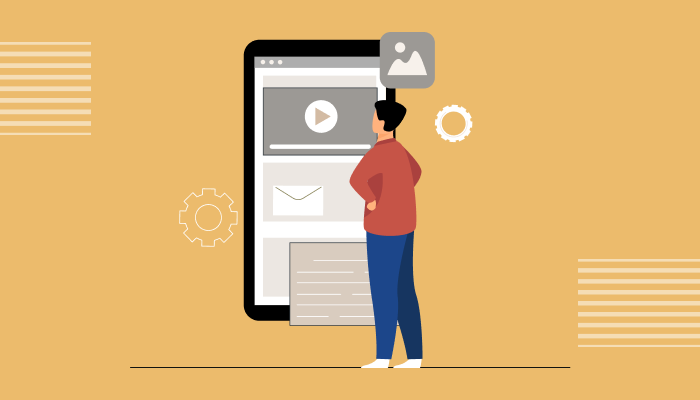 A good popup is effective because it achieves several important objectives, including:
Telling a compelling story
Engaging the audience in a meaningful way
Surprising and capturing the attention of the viewer
It keeps them interested enough to stay on the page
But how can you make a compelling pop-up? Well, that's where web personalization apps like Convertpath come in. The platform offers powerful tools and features to help you create engaging pop-ups. In this article, you'll discover 15 popup tricks that can significantly increase your subscribers and revenue. So, without further delay, let's dive in!
Exit Intent Popup: An Overview
Exit intent popups are based on a technology that monitors a user's mouse movements. It identifies when they are about to leave a webpage.
The exit popup is activated when the user's mouse approaches the top of the page. It displays a message that prompts the user to confirm whether they intend to exit the page. Exit intent pop-ups usually feature a unique message or offer. It aims to retain the visitor on the page. This makes them an effective solution to decrease website abandonment and enhance conversions.
Top 15 Tricks to Boost Sales
Employ the Name of Your Visitor
Before attempting to make a sale, request your visitor's name. Subsequently, when your visitor is on the verge of leaving one of your product pages, you can capture their attention with an exit intent popup that displays their name.
There are several ways to obtain your visitors' names, such as:
Customize Based on Referral Source
You can utilize referrer detection technology to identify when a visitor arrives from a particular domain and employ that data to personalize your exit pop-ups.
Another option is to customize your website popup for visitors from your social media pages. For instance, if the referral source is Instagram, your exit pop-up might feature a unique offer attractive to those users.
Provide a Quiz
Quizzes are among the most enticing lead magnets. They offer tailored information according to the user's answers. Personality-based quizzes are particularly well-liked.
Conceal Pop-Ups from Current Subscribers
Once someone has completed the desired action, such as subscribing to your email list, refrain from displaying the same exit pop-up to them again. However, you can exhibit a distinct exit intent popup and an alternative offer to those visitors.
Request Visitors to Sign Up for Your Newsletter
Displaying a newsletter subscription pop-up when customers prepare to leave heightens their likelihood of subscribing to it. Thus, the overall likelihood of returning to the website also increases.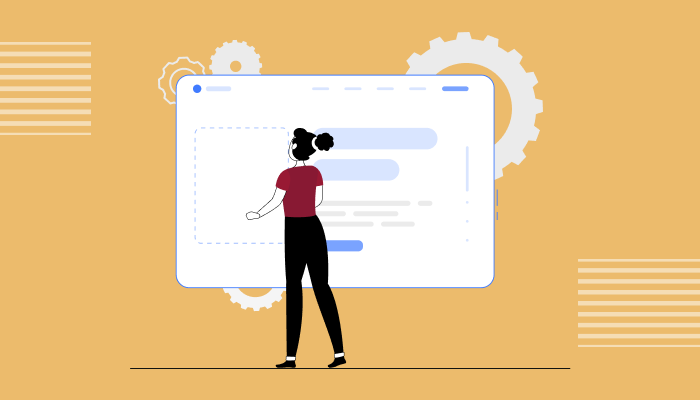 Provide a Content Upgrade
A content upgrade is a more comprehensive or valuable edition of a specific blog post. For instance, if your blog post explains how to create an exit intent popup, your readers may find it highly informative. They would be eager to start but may feel they lack time to do so.
As they attempt to exit the browser, provide them with a complimentary download of a PDF version of the post or a checklist featuring the necessary steps to follow.
Give Discounts
Providing a discount code motivates shoppers to proceed with a purchase they are uncertain about. Even if they don't make a purchase today, providing a coupon seldom fails to secure their email address. It allows you to market to them in the future.
Get started with the leading Exit Intent Popup today! Sign Up 14 Day Trial
Give Free Shipping Offers
Were you aware that shipping expenses are the primary reason for abandoned shopping carts? By presenting free shipping in your exit intent popup, you can recover up to 44% of shoppers who were on the verge of abandoning their carts.
Send a Reminder About Items in the Cart
The only way to succeed online is by retaining visitors, captivating them, and sending reminders about the items in their carts. Such reminders can be conveniently established using exit intent technology.
Provide Quotes at No Charge
People adore complimentary quotes, particularly when a website offers them the option to obtain one without difficulty. A visitor might scour 20 websites for a particular product, but if yours is the only one providing a free quote, you know you have the edge over the competition.
Offer Visitors the Opportunity to Win
Occasionally, visitors require an extra incentive to take action. While free digital downloads are becoming increasingly popular, physical items are more highly valued. You don't have to offer every visitor a physical gift. Instead, allow them to win the gift when they sign up.
Provide Suggested Post
As a publisher or eCommerce store, your website serves as your virtual storefront. So, keeping visitors engaged for longer periods is key. Therefore, your primary goal may sometimes be to decrease your bounce rate and encourage visitors to spend more time on your website. Use an exit-intent popup to suggest related blog posts and keep visitors on your site.
Give Free Trials
Providing a free trial is an effective way to generate multiple touches with your leads and warm them up, as it typically takes around 7 touches to make a sale.
Provide the Option to Chat
You can assist potential customers in deciding on purchasing your product or service by providing the opportunity for them to have their questions answered.
It's unnecessary to provide around-the-clock live chat support to be useful to your visitors. Instead, consider using an exit intent popup to arrange a chat at a later time.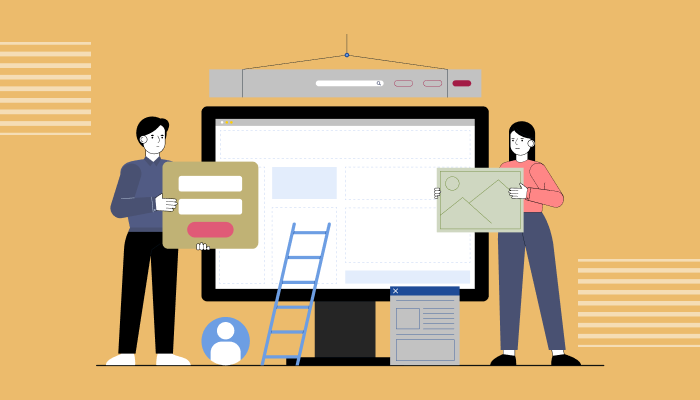 Give a Sense of Urgency
Procrastination is a common human tendency. Creating a sense of urgency can motivate action by establishing a clear deadline - you either seize the offer within this timeframe or lose the opportunity.
Some Interesting Facts about Exit Intent
As per the findings of this Sumo study, pop-ups have an average conversion rate of approximately 3.09%.
Entrepreneur survey revealed that using pop-ups can result in an 86% increase in subscriptions and a 162% increase in sales.
Conversion Sciences reports that implementing an exit intent popup can "save" 10 to 15 percent of visitors who would have otherwise left the website.
Based on OptiMonk's data, we can gain insight into the conversion rates of various types of pop-ups:
The average conversion rate for cart abandonment pop-ups is 17.12%.
Feedback popups typically have an average conversion rate of 12.62%.
On average, email signup po-pups have a conversion rate of 5.10% to 7.65%.
Summing It Up
Whether we like it or not, customers today have many options. Therefore, giving them a compelling reason to choose your brand over others is essential. It can assist you in providing valid justifications for visitors to stay on your website and convert.
You can increase your chances of achieving conversions by implementing well-timed, context-specific, and informative popups. To aid this purpose, you can use popup builders like Convertpath to create and customize popups that align with your brand and target audience.
What Makes the Best Website Lead Generation Tool?
#1
Maximize your conversions with personalized popups based on visitor's activity
#2
Personalize website based on visitor's past interactions
#3
Enable popup triggers to re-engage website visitors showing an intent to exit
#4
Build unlimited custom popups to convert website visitors into customers
#5
Make data-driven decisions by tracking subscribers
#6
Trigger popups based on user behavior like scrolling activity, time spent on the page
#7
Activate popups based on the visitor's country, browser and device
#8
Choose from a number of conversion-driven templates
#9
Unbelievable pricing - the lowest you will ever find
#10
Everything your business needs - 50 apps, 24/5 support and 99.95% uptime
Join the SaaS Revolution
All-in-One Suite of 50 apps

Unbelievable pricing - ₹999/user

24/5 Chat, Phone and Email Support