Best 5 Website Conversions Apps for Your Business in 2023
You will find plenty of tools that help with smooth website conversions. You must heed to the details of the features offered by each of the apps. This will allow you to be sure that you choose the best app that will trigger the right results for you.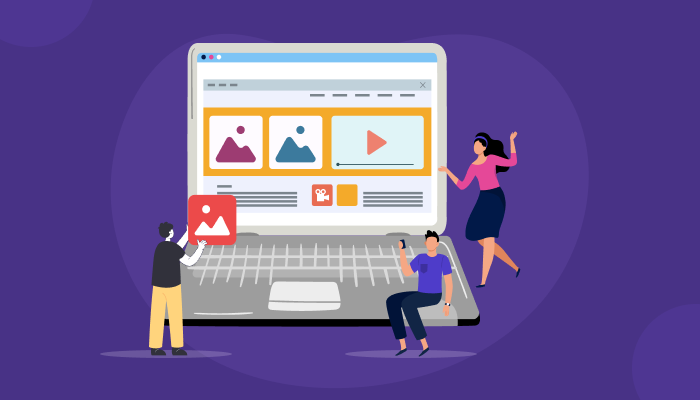 You must have come across different types of lead capture software. Businesses work day in and day out for the sake of finding the best ways by which they can channel the leads and convert them into sales. If your firm gets plenty of leads but can't convert them to sales, it is not likely to benefit a lot. This is why you need to opt for the best website conversion apps.
How Website Conversions are Making Differences?
Website conversions have the power to trigger significant differences for your firm. Let us see how it can do that.
With the best Website Personalization App, you will be able to ensure that you can create the right brand image for the customers. This in turn will lure more customers and enforce the right brand loyalty.
You can choose to boost sales and have a higher leads-to-sales ratio when you choose the finest of such apps.
There is a direct relationship between smoother website conversions and better profits. More the sales, more will be the profit for your firm.
When you can use the top personalization software for websites, you will be able to understand your customers in a better manner. This will allow you to cater to them in the right way.
So, with these benefits to offer, there is no way you can fiddle with the type of website conversion apps that you choose to opt for.
Best 5 Website Conversions Apps for Your Business
Here are the best website conversion apps that you can choose to push your business to new heights. Remember, each of these apps has its own set of features and benefits to offer. So, based on the nature of your firm and the work at hand, feel free to make the right decision.
ConvertPath
Developed by 500apps, this is one of the leading tools that is ruling the market at the moment as far as website conversions are concerned. Here are the key features it has to offer.
It acts as one of the finest website personalization software that can tailor the website content based on user behavior. This helps in faster conversion of leads to sales.
You can also offer location-specific changes to the users and thereby drive engagement in a positive way.
You can create advanced flows with its help and create customized website pop-ups. This can go a long way in improving conversions significantly.
You don't need any kind of coding proficiency to put the app to use. It comes with a remarkably simple and easy-to-use interface that will do the magic for you.
Get started with the leading Website Conversions App today! Sign Up 14 Day Trial
Privy
Mainly a pop-up and email marketing app, this one too is a great aid for website conversions. Let us see the key features.
You can add several exit intent pop-ups here. These can be customized based on user behavior and helps in customer retention.
Extensively popular among small-scale businesses, this app helps in remarketing and retargeting as well. It allows you to understand customer behavior and market accordingly to bring in better conversions.
You have the provision to set individual triggers and even rules for each page. This helps you make extremely personalized settings and trigger for the best-optimized results.
Growave
A customer engagement software, it helps pack several features into one.
You can easily integrate this app with your social media channels for a more customized user experience and better engagement.
You can use it to team it with user-generated content as this will allow you to attract more customers and thereby push leads to sales.
You can import and display the product reviews on the page and this will allow you to show the right values to the customers.
You can also customize the website pop-ups based on user behaviors and thereby give them a better shot at opting for your products and/or services.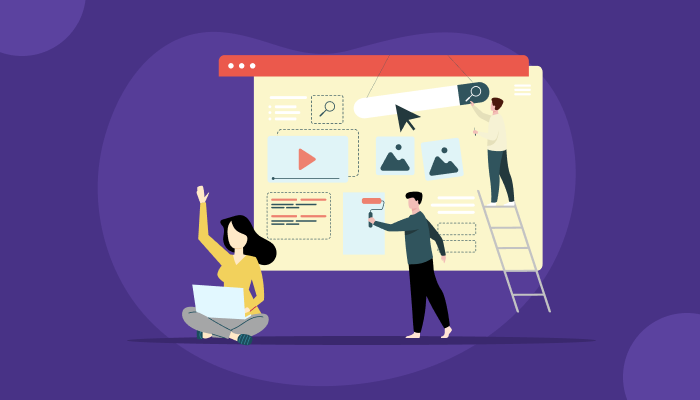 Optimonk
Another great app for customizing the pop-ups as per the needs of the clients, this one is a good choice too for your business.
It comes with four different types of on-page messages. These included pop-ups, full-screen messages, sidebars, nano bars, and more.
You can customize the messages and choose to display lucrative offers and discounts as well. This is a great way to lure potential customers.
It also comes with a very easy-to-use interface that most people can get hang of easily.
Shogun
This app mainly helps you in designing landing pages in an appropriate manner. It is a great lead capture software.
The app comes with several pre-designed templates that can be used in the same manner.
It also offers an easy-to-use drag-and-drop builder that allows you to make some very powerful landing pages. A very well-designed landing page has the power to convert leads to sales.
You can understand customer behavior and then design your page accordingly so as to reap the right set of benefits.
So, these are some of the tools you need to use when your key focus is to ensure that you can have good website conversions. Each of these apps is sure to serve your needs and you have to put them to use in the appropriate manner.
Final Thoughts
So, now that you are aware of the key specifics regarding the top website conversion apps, feel free to make the right choice. Once you have the perfect app in place, you will be able to work on the leads and move them to sales. This in turn is going to trigger the right change and can help you make more profits. So, the right app can be the best choice for the success of your firm. Running a business is no easy deal and when you are able to find the right apps to aid, it is definitely going to give you the best shot at having a go at your success goals.
What Makes the Best Website Lead Generation Tool?
#1
Maximize your conversions with personalized popups based on visitor's activity
#2
Personalize website based on visitor's past interactions
#3
Enable popup triggers to re-engage website visitors showing an intent to exit
#4
Build unlimited custom popups to convert website visitors into customers
#5
Make data-driven decisions by tracking subscribers
#6
Trigger popups based on user behavior like scrolling activity, time spent on the page
#7
Activate popups based on the visitor's country, browser and device
#8
Choose from a number of conversion-driven templates
#9
Unbelievable pricing - the lowest you will ever find
#10
Everything your business needs - 50 apps, 24/5 support and 99.95% uptime
Join the SaaS Revolution
All-in-One Suite of 50 apps

Unbelievable pricing - ₹999/user

24/5 Chat, Phone and Email Support