Common Pop-up Mistakes That Can Kill Your Conversions
There are various common popup mistakes that will kill conversions but here are some most common popup mistakes are explained that you must steer clear of.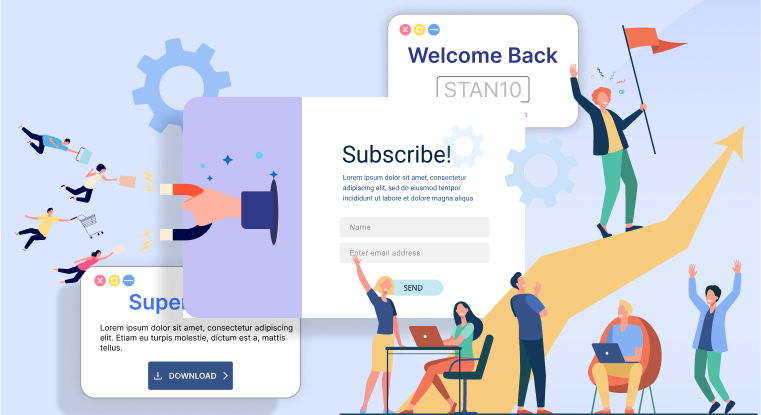 People generally dislike pop-ups because most marketers abuse them or inadvertently fall into the frequent pitfalls I'll discuss today. However, they can be helpful eCommerce tools.
Whatever level of expertise you have with popup maker, you are probably aware that smart design and copywriting contribute to a pop-up's performance.
In this article, we'll show you the most typical website pop-up blunders, why they affect conversions, and what you can do instead.
Poorly Timed Pop-Ups
Consider the product recommendation pop-ups that invite you to look at other products even when you haven't had time to look at the things you were contemplating in the first place.
Intrusive pop-ups and untimely welcome mats may help convert a tiny number of your visitors, but they frequently annoy a more significant percentage.
To avoid this standard error, use various triggers on different pages to determine when visitors should see your pop-up.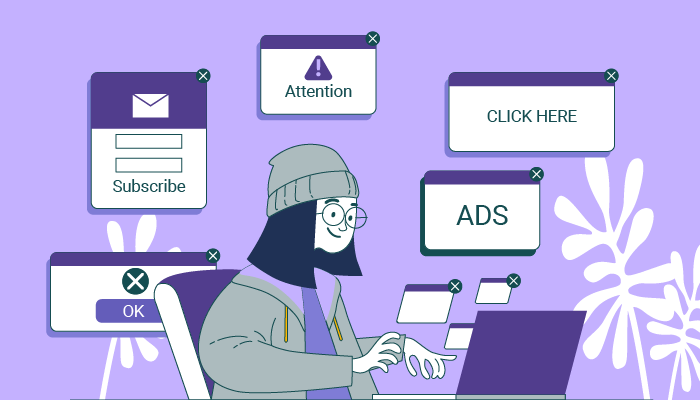 Untargeted Pop-Ups
Do you use a popup builder that targets the incorrect visitor segments at the wrong moment, or a single, generic, irrelevant pop-up that appears on all sites to all visitors? These are both unappealing to your visitors.
Here are some common examples of poorly targeted pop-ups:
Urging your existing subscribers to sign up for your newsletter
Telling American clients about shipment delays in the UK
Showing the same pop-up on every page
A better approach to pop-ups is to distinguish between first-time visitors, returning subscribers, and existing customers and then design various pop-ups that target each visitor based on where they are in the buyer's journey.In this way more leads can be captured by using lead capture tool.
Poorly Worded Call-To-Action
Nobody wants to be disrespected, especially when looking for a place to spend their money. Nonetheless, many marketers utilize condescending call-to-action (CTA) buttons in their pop-ups to convince more users to take action.
The fundamental goal is to make the opt-out button unappealing so the visitor will not choose it.
While the first opt-in button successfully emphasizes the value and says ""Get More Time,"" the second CTA that closes the pop-up says, ""No, I want to squander one day every week.""
This form of negative content just states, ""I want to lose clients"" or ""I don't want to earn money."" It used to be a popular technique among SaaS firms and bloggers, but it's not an effective strategy.
Confusing Input Fields
Every online marketer faces this challenge: you want to understand more about your visitors, so you add additional questions to your pop-ups. However, more input fields result in more frustration and fewer completions.
When pop-ups contain more than two input fields, conversions decline considerably.
Many people will close the pop-up or perhaps abandon your site if they encounter a long opt-in form. As a result, you'll miss out on a potential customer who would have been interested in your offer.
One obvious remedy to this conversion killer is restricting the number of input fields in your pop-ups. Remember the most critical information (e.g., email address or phone number) and decide whether you can live without a first name.All these collected data can be integrated with CRM
If you're in eCommerce, you can utilize the second step to segment new signups by asking for gender, age, country, or interests, allowing you to effortlessly develop a segmented email list without negatively impacting the customer experience.
Frustrating Close Buttons
Many marketers undervalue the importance of close buttons in pop-ups and instead employ small, invisible, difficult-to-click ""X""s that annoy visitors and even drive them to quit permanently.
Worse, some marketers remove the close buttons entirely, believing visitors would figure it out on their own. While some visitors can close your pop-up by pressing the escape key or clicking outside the box, it degrades the user experience for many—especially mobile users.
Many marketers overlook this minor but critical detail in their pop-ups. Remember that if users cannot close your pop-ups, they will most likely leave your website.
Pop-Ups Out of Nowhere
Most website pop-ups appear out of nowhere the minute you visit a page. This often creates a bad user experience, especially on small mobile screens.
It is a better idea to use a teaser. A teaser acts as a preview of your pop-up and shows before and after visitors see the full version of your pop-up.
In other words, when a visitor sees your pop-up and closes it, the form minimizes to the teaser position and stays there. So when a visitor is ready to claim your offer, they can quickly reopen the form and interact with it.
Conclusion
Strategy is vital when using website pop-ups. Pop-up builder plugins can collect leads, drive traffic to a specific page, or promote a special offerand generate leads by using lead generating software. However, if they are not used strategically, they can be annoying and cause people to leave your website.
Are you looking for a pop-up builder in WordPress? ConvertPath has highly personalized pop-ups that can boost your website user engagement. Sign up today!"
What Makes the Best Website Lead Generation Tool?
#1
Maximize your conversions with personalized popups based on visitor's activity
#2
Personalize website based on visitor's past interactions
#3
Enable popup triggers to re-engage website visitors showing an intent to exit
#4
Build unlimited custom popups to convert website visitors into customers
#5
Make data-driven decisions by tracking subscribers
#6
Trigger popups based on user behavior like scrolling activity, time spent on the page
#7
Activate popups based on the visitor's country, browser and device
#8
Choose from a number of conversion-driven templates
#9
Unbelievable pricing - the lowest you will ever find
#10
Everything your business needs - 50 apps, 24/5 support and 99.95% uptime
Join the SaaS Revolution
All-in-One Suite of 50 apps

Unbelievable pricing - ₹999/user

24/5 Chat, Phone and Email Support