Ecommerce Personalization Software for Best User Experience
Ecommerce personalization software makes it easy for businesses to tailor marketing strategies relevant to their target audience. Learn more about it here.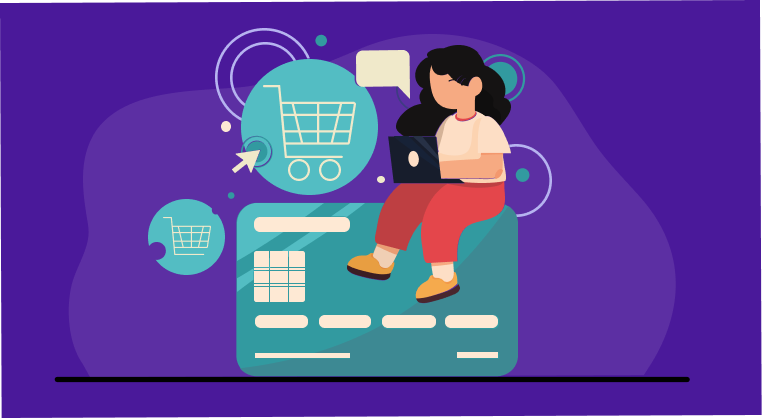 Using ecommerce personalization software, companies and their marketing departments can modify digital advertising and marketing materials to make them more relevant and personalized for a specific audience.
Ecommerce personalization software provides online businesses with the ability to customize their website content and product offerings to individual shoppers. By tracking customer behavior and preferences, ecommerce personalization software can automatically display relevant products, content, and offers to each shopper, resulting in a more personalized and engaging shopping experience.
In addition to increasing sales and conversion rates, ecommerce personalization software can also help businesses build deeper relationships with their customers. By understanding customer preferences and providing a more personalized shopping experience, businesses can create a loyal customer base that returns again and again.
Ecommerce personalization software is a powerful tool that can help businesses of all sizes succeed in the competitive world of online shopping. If you're looking to take your business to the next level, website personalization tools or lead generation services are a smart way to go.
About Ecommerce Personalization Software
Online retailers can quickly customize their offerings for each individual customer with the aid of ecommerce personalization software. This could come in the form of tailored mailings, discounts, or product suggestions. By luring customers with a personalized experience, it is hoped that more will be purchased in a single transaction and that they will return.
Artificial intelligence is frequently the driving force behind this personalization, increase customer engagement and purchasing history to compile tailored recommendations. In order to improve future recommendations and other personalization attempts, the tool should also be able to gauge their effectiveness.
This kind of software monitors user activity in real-time across numerous channels and sends customized messages to assist customers in finding and purchasing goods and services. Marketers and e-commerce experts utilize ecommerce personalization software to boost online sales and personalized video-making efforts.
The tools segment visitors and decide what to show them based on their search history and other data. In an effort to entice visitors back to the site, personalized content may be presented on the website or afterward sent to them via email. Increasing site engagement and ultimately conversion are the objectives.
Benefits of Ecommerce Personalization Software
Ecommerce personalization software shifts the focus from only selling to the need for personalization. Check out the listed benefits below:
Personalized experience
Employing ecommerce personalization software results in the first by product of developing a process that is in line with customer segmentation. This sparks customer interest, which leads to a better experience and higher satisfaction.
In fact, a variety of designer extensions are available that let users alter a variety of website elements, including text, color, and images. For instance, many online clothing stores offer a virtual changing room so that shoppers can try on the clothing before making a purchase.
Increased profit margin
Well, even the customers are aware that personalization is never inexpensive. In fact, a lot of consumers are prepared to pay more simply to receive better customer service from an online company.
Therefore, using a carefully thought-out templates of well-designed ecommerce personalization software gives you the advantage of making the required adjustments without exerting yourself to the fullest in each specific request.
In this manner, you also have the opportunity to charge a little bit more, boosting your profit margin.
Gaining loyalty of customers
Gaining your customers' trust requires giving them exactly what they want and how they want it. For instance, if you meet your customers' needs using ecommerce personalization software such as ConvertPath, without requiring them to make further efforts, they will think highly of your services and continue to use your brand.
And for any firm to expand, having devoted consumers is crucial.
The idea is to adhere to your customer's preferences, and they will ensure that you have their loyalty by choosing your brand over others.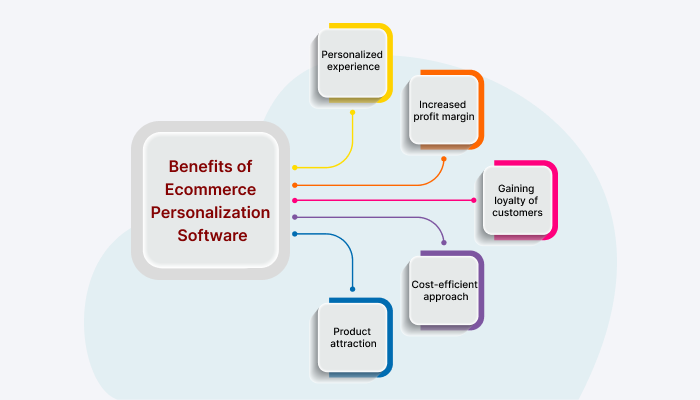 Cost-efficient approach
Even if not having to leave the house makes internet shopping a convenient alternative for consumers, these days' consumers expect more than simply convenience. And as a result, many internet shops have their business modules updated to reflect the most recent trends.
Though every trend eventually fades away after a few months or years. But rest assured that personalization in e-commerce is a trend that will not go away. Ecommerce personalization software that is structurally intended will reduce the likelihood of losses brought on by poor customer experience.
In fact, according to a recent study, 80% of customers are more likely to make a purchase from a company that provides a tailored shopping experience than from one that doesn't.
Product attraction
There are a lot of websites that sell high-quality goods, but not all of them consistently generate the same earnings. Here, the cost might be a factor, but experience also matters a great deal.
It's crucial to make high-quality products appear opulent if you want to sell them. Ecommerce personalization software is one viable option to do that.
Choosing the Right Ecommerce Personalization Software
Picking the right ecommerce personalization software is crucial and calls for examining what it has to offer to meet your business requirements.
The following are important factors to take into account when selecting an ecommerce personalization software:
Familiarizing anonymous users
Ecommerce personalization software that enables website personalization software that helps for a first-time visitor to a site can help address the issue of new consumers not providing adequate data. A first-time visitor's preferences can frequently be inferred from the referring website. A new visitor can be welcomed using third-party data from data aggregators for a complete picture.
Segment automation
If a company wishes to target particular market segments, it must consider which market segments should be identified and how to best appeal to them. There are automated segment discovery technologies of an ideal ecommerce personalization software that can help locate segments and their characteristics.
Support for omnichannels
Any omnichannel personalization tool in a multi-channel world should be able to target the whole customer journey across devices and channels. Personalization restricted to the desktop misses the rising significance of mobile devices. The ecommerce personalization software must be integrated so that the brand can evaluate customer behavior across all of its active channels and have a single view of its customers. When a customer uses a variety of devices to visit the website, they need to be provided with a consistent and smooth experience.
Data-driven approach
A company must think about the types of data that will be most helpful. Most likely, when we think of personalization, historical customer data comes to mind first. However, data from third parties can be equally beneficial. Relational geography, weather, and ZIP codes can all be quite significant. Customers are made to feel welcome and receive shipping policies that are particular to their location.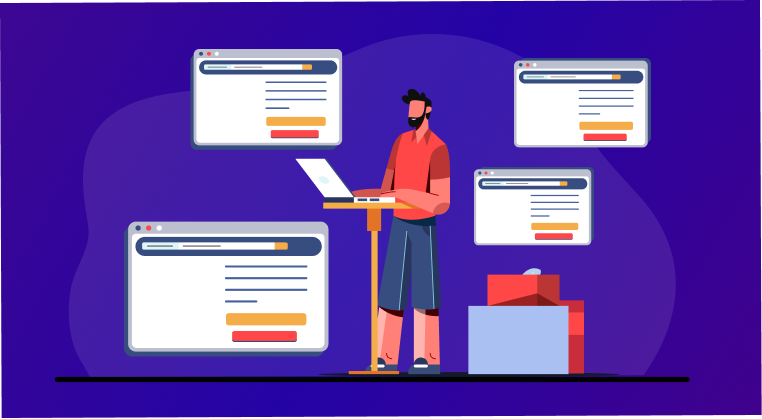 Personalization of layouts
One of the essential criteria of high-quality ecommerce personalization software is the capacity to reconstruct site style and structure, adapted for individual preferences. Layout personalization should ideally suit the demands of the customer while taking into account past choices. This means that what the customer sees on each page should be based on accumulated knowledge about the customer and the new information presented by current behavior.
Controlled automation capabilities
Both human and automatic algorithmic decisions should be possible to use with the perfect ecommerce personalization software. Product recommendations customized offers, and A/B testing may all be done successfully when the strategy is determined with a lot of flexibility. By using manual control, merchandisers should be able to make use of their extensive experience, while automated algorithms can scale up marketing campaign optimization.
Agile approach
Ecommerce projects can benefit just as much from an ecommerce personalization software agile approach as any other project. It takes a lot of research and trial to create an ecommerce site that is truly effective. There should be no presumptions, and the website should be adaptable enough to change as data is evaluated. As organizations learn more about their customers and how to best satisfy them, personalized shopping experiences translate into continuously modifying customers' ecommerce trips.
Audience micro target
Ecommerce personalization software must enable marketers to pinpoint specific customer behavior analytics in as much detail as necessary. Brands can better structure their offers to appeal to specific client niches the more precisely they can target their customers. It is ideal to choose a type of ecommerce personalization software that can view clients as whole persons.
Flexibility
Smart ecommerce personalization software should enable a company to benefit from the evolving consumer experience. The best web personalization tools or lead generation strategy and conversion rate optimization solutions should give marketers the flexibility to offer their content in a way that appeals to their target audience aesthetically.
To Wrap it Up
In today's fast-paced ecommerce world, personalization is just the only way to remain competitive, and fortunately, it is always possible to start small. ConvertPath by 500apps ensures that your organization establishes an elegant ecommerce digital marketplace with no compromises. Check out its advanced features and tools and also utilize the bundle of 50+ applications of its parent suite that are designed to meet your business needs.
What Makes the Best Website Lead Generation Tool?
#1
Maximize your conversions with personalized popups based on visitor's activity
#2
Personalize website based on visitor's past interactions
#3
Enable popup triggers to re-engage website visitors showing an intent to exit
#4
Build unlimited custom popups to convert website visitors into customers
#5
Make data-driven decisions by tracking subscribers
#6
Trigger popups based on user behavior like scrolling activity, time spent on the page
#7
Activate popups based on the visitor's country, browser and device
#8
Choose from a number of conversion-driven templates
#9
Unbelievable pricing - the lowest you will ever find
#10
Everything your business needs - 50 apps, 24/5 support and 99.95% uptime
Join the SaaS Revolution
All-in-One Suite of 50 apps

Unbelievable pricing - ₹999/user

24/5 Chat, Phone and Email Support