Powerful Tips: Lead Capture Using Website Popups
Learn lead capture using website popups. This article will make your understand how to setup, manage and optimize your website popups.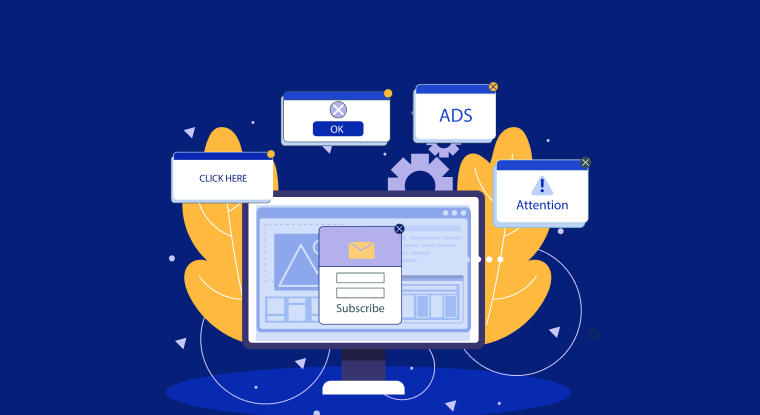 Like other tools, the effectiveness of popups depends on who is wielding them. Understandably, many website visitors believe popup to be the worst thing a business can ever put on their site. However, with proper manoeuvring, popups can be used as game-changing lead capture tool.
Popups are a form of advertising that enables a small GUI window to appear in the foreground of a visual interface suddenly. When you have too many popups on your webpage, you need to be careful of irritating visitors. Irritated visitors will most likely not come back.
No matter how aggressive your popups might be, they can still convert leads. All that matters is using the right content and managing them. Popups are arguably the best way to convert leads on your website. Hence, to find the right balance in managing popups, there are several things you need to consider. It would help if you considered what your popup would promote, the right time to activate it, and how you want it to look.
Tips and Tricks for Capturing Leads Using Website Popups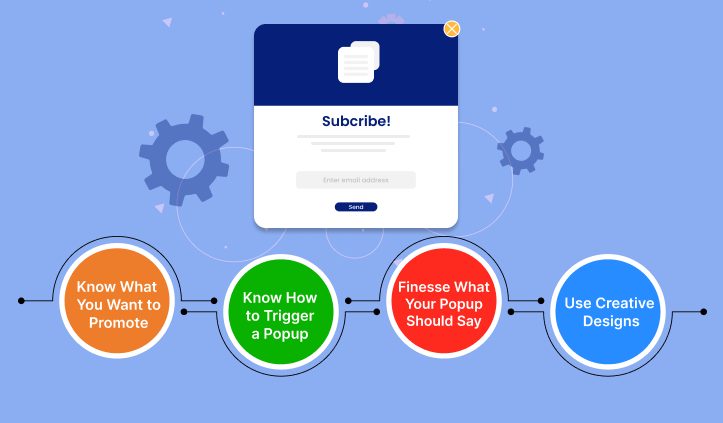 1. Know What You Want to Promote
What makes popups irritating to users is that several websites use them without communicating any relevant information. So if your popups pass pertinent messages, there is a slight chance your visitor will find them annoying. Hence, before you put up those website popups, you need to determine what you want them to promote. If you are at a loss about what you wish your popups to promote, you can visit your competitors for ideas. However, here are some ideas of what popups can promote on your website.
Registration Form: you can increase account creation by popping up a form dialogue. This is most effective when users have lingered for a while on your website. The popup might be what will tip them towards conversion.
eBook Download: if you sell eBooks, popups can help you push it in the face of a visitor at the right time. You can also share vital info via eBooks without muddling up your website.
Demo: Use popups to offer a free demo to your users before they commit to your subscription plans.
Subscription: You can also use popups to urge visitors to subscribe for subsequent information.
2. Know How to Trigger a Popup
Throwing popups in the face of new visitors is not good practice. You risk confusing the visitors with too much information at once. It would be best if you eased your visitors into popups. Knowing when or what will trigger your popup is as vital as the information the popups promote. There are types of popup triggers, they are
Time-driven popups appear when a user has spent several minutes or seconds on your website. These popups only appear after the visitor must have read the information on the website. Now that the visitor knows what the website is about, the popup appears to complete the conversion process.
Behavior-driven popups appear after the user has fulfilled several conditions. For instance, the popup can be triggered after users click on certain links and relate to some pages. Behaviour-driven popups work best with promotions and landing pages.
Exit Driven popups urge visitors to stay longer on the web page. These popups appear when a user tries to leave the page without completing the conversion process. In most cases, exit-driven popups entice users with last-minute offers and discounts.
Boost your Lead Capture with Website Popups Sign Up 14 Day Trial
3. Finesse What Your Popup Should Say
No matter how relevant your information is, the popups won't convert if your deliverability is poor. Hence, it would help if you tailored what your popup should say. You need to be as creative as possible. Delivery of the right words with simplicity and directness works best. Users do not have the patience to read through many paragraphs and texts.
While finessing your popups, don't forget to add a form for data collection. Include a call to action to direct your visitors on what to do.
4. Use Creative Designs
Visually appealing popups have a better chance of converting leads. When you have attractive designs, you will wow your audience. With the right mix of colors, images, texts, and icons, you can create designs to give your visitors an impactful experience. Here are some tips that will help you drum up creative designs:
Background Image: Do not make your designs bland, predominantly white backgrounds. Use a nice background image that relates to the promotion of the popup. This will help you stimulate visual interest in the popup.
Make the Fonts Readable and Creative: You should use bold bonds that are easy for all users to read. Also, try to vary the font size and creativity. Using the same font size and style all through can make your popup too simple.
Use Icons: Icons are essential, especially if they accompany your promotion. They give the popups a belonging nature and make them less boring.
Make it Colorful: Colorful popups will increase your conversion rate. However, it is best to use colorful themes that go along with the website and the promotion of popups.
It is time to put all these to work. Use ConvertPath a personalization tool for website to improve the lead conversion of your popups.
What Makes the Best Website Lead Generation Tool?
#1
Maximize your conversions with personalized popups based on visitor's activity
#2
Personalize website based on visitor's past interactions
#3
Enable popup triggers to re-engage website visitors showing an intent to exit
#4
Build unlimited custom popups to convert website visitors into customers
#5
Make data-driven decisions by tracking subscribers
#6
Trigger popups based on user behavior like scrolling activity, time spent on the page
#7
Activate popups based on the visitor's country, browser and device
#8
Choose from a number of conversion-driven templates
#9
Unbelievable pricing - the lowest you will ever find
#10
Everything your business needs - 50 apps, 24/5 support and 99.95% uptime
Join the SaaS Revolution
All-in-One Suite of 50 apps

Unbelievable pricing - ₹999/user

24/5 Chat, Phone and Email Support