Top 12 Guidelines to Use Marketing Lead Generation
This blog would tell you about 12 guidelines to help you in using marketing lead generation. We would also talk about the latest buzz in this field and understand how it is the key to success. Lead generation is crucial to create a successful marketing strategy. It involves identifying prospects that can be turned into paying customers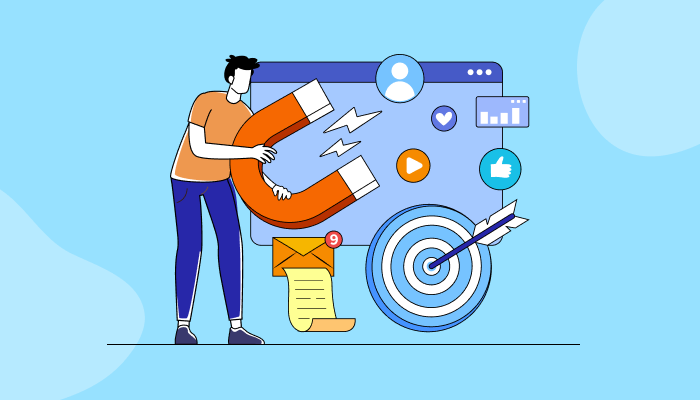 With digital marketing on the rise, there are many new ways to generate leads. So to help you through the process we have brought you some guidelines, but first let's look at the latest buzz in the market lead generation industry.
Market Lead Generation: The Latest Buzz
Market lead generation is a relatively unexplored field and thus it is constantly evolving, and new features and innovations emerge all the time.
One such latest buzz in market lead generation is the use of artificial intelligence and machine learning to help businesses predict and target the best prospects that have the best chances of turning into potential customers.

This technology can analyze and process vast amounts of data to search and find patterns and trends, allowing businesses to create highly targeted campaigns.

The rise of video content has also become an effective way to engage with audiences and generate leads.

Chatbots are also gaining popularity, as they can provide instant responses to customer inquiries and help them.

Finally, the increasing focus on personalization and customer experience is leading to all businesses creating highly personalized campaigns that are made to keep their target audience's needs and preferences.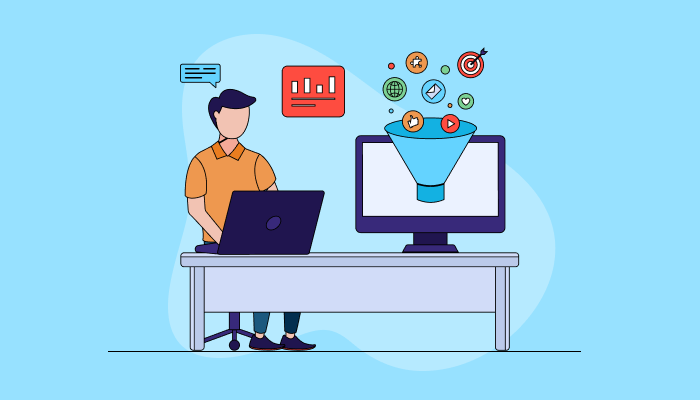 Top 12 Guidelines to Use Marketing Lead Generation
Now let us see top 12 guidelines for lead generation.
1. Understand and Define Your Target Audience
This might be the most basic and foremost step you should always take. Defining your target audience means identifying the demographics, psychographics, and behaviors of your future customers. You need to know what your ideal customer looks like and what are their reasons for doing business with you.
2. Create Valuable Content
For the generation of leads you need to create content that is valuable and appealing to your prospects. This can be extremely varied, it includes anything from blog posts, social media posts, podcasts etc. The content you publish should be carrying some information, be engaging and interesting, and address the needs and choices of your target audience. Tools like ConvertPath perform this task by creating customized content for the audiences.
3. Usage of SEO Techniques
Search engine optimization (SEO) is an extremely important part of lead generation. It involves optimizing your website and its web pages to rank higher in search engine query results. This is done by using relevant keywords, putting them at the right spots in your content, optimization of your website's structure, and creating backlinks that which are of high quality. Many lead-generation apps help with SEO optimization too.
4. Leverage Social Media
Social media has been used as a platform for lead generation for a very long time now. A business can use these social media platforms to interact with your audience, share interesting content, and increase brand recognition. But it is necessary for a business to choose the right social media platforms that suit your business to reap the benefits .
5. Offer a Lead Magnet
A lead magnet can be understood as a prize that a business would offer to its potential customers and prospects in exchange for their contact details. Some examples of lead magnets would be a free ebook, any type of coupon or discount codes, It can even be a free consultation. Giving a lead magnet can help your business to capture more leads and nurture them into repeat customers.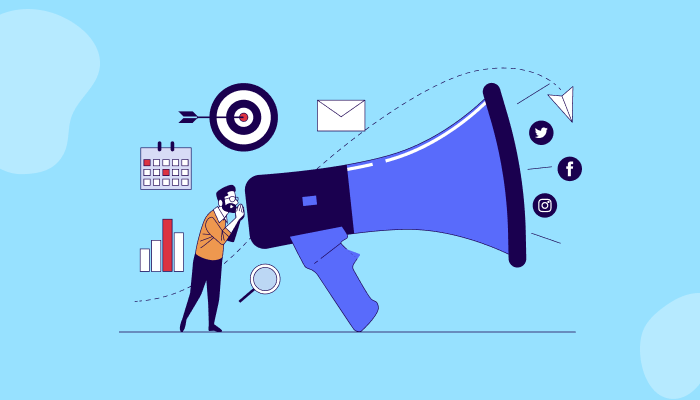 6. Using Email Marketing
Email marketing is a very effective and efficient way to generate leads and convert them into your customers. A business can use email marketing to send customized messages, share its blogs and articles, and promote the products and the services the business offers . Still, it is important to use email marketing wisely to avoid your emails reaching the spam folder of your audience's inboxes.
7. Using Webinars
A Webinar is an excellent way for a business to interact with its audience and increase its brand recognition. A business can use webinars to explain itself, educate its audience, and promote its products and its services. A business should choose a topic that is interesting and engaging to its audience for its webinars.
8. Using Retargeting Advertisements
Retargeting ads are online adverts that target the users who have previously visited your website or have in some way interacted with your content. These types of ads can be highly effective in generating leads and turning them into paying customers, as they keep the visitors and users reminded of your brand, its products and services.
9. Optimizing Your Landing Pages
A landing page in short is a particular page of your website that is created to convert visitors into leads. It is of utmost importance to optimize your website's landing pages by using clear and visible call to action, images of high quality, and by reducing time a page needs to load.
10. Personalization Is the Key
Personalization is a vital part of the generation of new leads. A business needs to personalize its approach to each new lead and provide them something of value and interest based on their needs and preferences. This is done by using marketing automation tools that track the behavior of the users and help in sending personalized messages. All this personalizing can be done using ConvertPath a extremely powerful tool by 500 apps
11. Using and Taking Action on Analytics
Analytics are a crucial part of any process and it is no different in lead generation as they help a business track its progress and identify areas that need improvement. You need lead generation software which provides analytics features and tools to help track and understand your website traffic, its rate of conversion, and lead generation statistics.
12. Using Referral Marketing Strategies
Referral marketing is a powerful help in the quest of generating leads for your business. You can use referral marketing by providing gifts and incentives to your existing customers when they refer your business to their friends and family. Many businesses do this in the form of discount codes, free trial trials, or a bonus for referring.
Let us now understand how market lead generation is the key to success.
Get started with the leading Lead Generation today! Sign Up 14 Day Trial
How Market Lead Generation Is the Key to Success?
Market lead generation is the key to success for businesses because generating high-quality leads that would turn into customers, is very important for a business.
By using a lead generation tool for identifying prospects who are most likely to be interested in a company's products or services, a business can save its time and resources.

Moreover, market lead generation helps businesses in the creation of highly targeted campaigns.

With the extreme level of competition in today's market, efficient lead generation can give businesses the edge they need.

In short, market lead generation is a crucial aspect of any business's success, and by doing it properly a business is more likely to achieve long-term success and profits.
Conclusion
In conclusion, market lead generation is a crucial element in any successful business strategy. By following these top 12 guidelines mentioned and discussed in this blog, businesses can create effective and efficient lead-generation campaigns that can boost conversions and generate high-quality leads. Whether you are a small-sized business just starting or a large corporation these guidelines can help you achieve your lead generation goals.
What Makes the Best Website Lead Generation Tool?
#1
Maximize your conversions with personalized popups based on visitor's activity
#2
Personalize website based on visitor's past interactions
#3
Enable popup triggers to re-engage website visitors showing an intent to exit
#4
Build unlimited custom popups to convert website visitors into customers
#5
Make data-driven decisions by tracking subscribers
#6
Trigger popups based on user behavior like scrolling activity, time spent on the page
#7
Activate popups based on the visitor's country, browser and device
#8
Choose from a number of conversion-driven templates
#9
Unbelievable pricing - the lowest you will ever find
#10
Everything your business needs - 50 apps, 24/5 support and 99.95% uptime
Join the SaaS Revolution
All-in-One Suite of 50 apps

Unbelievable pricing - ₹999/user

24/5 Chat, Phone and Email Support