How To Calculate User Engagement?
User engagement plays a significant role toward success. Our guide to calculating user engagement is all about ensuring that you do everything right the first time.
No matter which industry you choose, business owners will always have to consider how best to improve overall user engagement. After all, digital marketing has long outstripped traditional marketing as your primary method of spreading the word, and you won't be able to compete with the rest of the industry without it.
The question is how you can potentially get as much success as possible at the start — something that can seem almost impossible for newer companies. However, you'll find that it's all about understanding your target demographic and figuring out precisely what can boost user engagement and conversion rates. While user engagement is more or less self-explanatory, things are a little tricky when figuring out conversion rates.
Conversion rates are all about how often you convince online users to make a purchase. While a great marketing campaign can get them to click on your adverts, how they react in your landing page is what seals the deal.
Beginner Guide To Calculating User Engagement
When you're trying to get the attention of potential supporters for your company, the ability to track how well you can gather user engagement plays a significant role toward success. Our guide to calculating user engagement is all about ensuring that you do everything right the first time. While it's possible to achieve with trial and error, there's no point if you can skip the challenge and get straight to the good part.
Use An App
Our very first tip also acts as a one-size-fits-all solution, to the point where you won't have to follow anything else if you decide to go for our recommendation. In this case, it's all about using software platforms that have everything you need to get the job done, such as with ConvertPath.com.
ConvertPath is so successful because it blends together all aspects of behavior analytics and customer engagement platform to create a proper roadmap you can follow. ConvertPath helps business owners keep track of all the relevant metrics by placing them in a single, convenient location.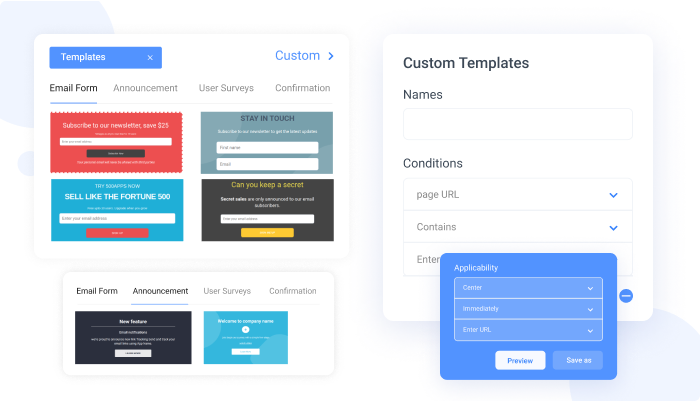 Calculating user engagement is necessary as it helps business owners figure out what else they can do to improve their standing online. The use of ConvertPath can ensure that you never have to worry about missing out on the necessary analytics.
Understanding The Bounce Rate
To help improve your conversion rate, it's crucial to lower the bounce rate as much as possible. Also known as the abandonment rate, it shows the rate at which users leave your website soon after entering. There are typically a few reasons why some websites have a high bounce rate, and you can narrow the list with a bit of trial and error.
For example, some people leave the website since it isn't what they expected. Does your marketing campaign accurately show people what to expect when they click on the link?
One way to help reduce the overall bounce rate is to ensure that your landing page is as optimized as possible — something you can accomplish with the ConvertPath mentioned above. The idea is to show people what they want to see within the first ten seconds of entering a website. Keep things simple and easy to understand, and you'll lower the overall bounce rate without too much trouble.
Boost your Website Conversion with Lead Generation Software Sign Up 14 Day Trial
Work with Professional Marketing Agencies
Last but certainly not least, you'll want to work with professional marketing agencies to ensure that you make the most out of your opportunities. There are many different ways a marketing campaign can go wrong, but it only becomes a failure if you don't gain any relevant analytics from your campaign. Such is the reason why trial and error is a natural part of marketing and why specialists can help you move past failing campaigns and transform them into something great. Learning to calculate user engagement depends on how you market your business. There are many factors to consider, but it's something that becomes exponentially easier when you hire specialists.
Conclusion: If you want the sure path to success, go for ConvertPath a lead generation tool, as it can give you a platform you can use to make the most out of user engagement. Digital marketing doesn't have to be a frustrating endeavor, especially if you learn from the mistakes of others and go for the top software platforms.