How To Improve Customer Engagement?
Customer engagement is always a pressing issue that most marketers experience.
Customer engagement is always a pressing issue that most marketers experience. The main reason why this happens is because it underscores the core reason to market your brand – to enhance better customer relationships that will make them choose you over rival brands. The right customer engagement strategy is also the reason why your customers will come back to you or share your brand widely.
Since you're here, you may be wondering how you can enhance customer engagement to achieve all the perks associated with such engagement. Worry not; this page will offer you the top tips that will guarantee you success with customer engagement.
Tips For Success with Customer Engagement
1. Focus on Customer Experience
Better customer experience will transform into increased revenues. The more your clients like your product/service, the more they will want to continue using what you offer. Bad customer engagement will only drive away potential clients. To change this, you need to focus on what you offer your clients and how best you can improve their experience. For instance, work on improving how you interact with them. If you offer your product or services over the internet, actively engaging with them on social networks will help. It would help if you also thought about installing a live chat feature on your website for faster responses.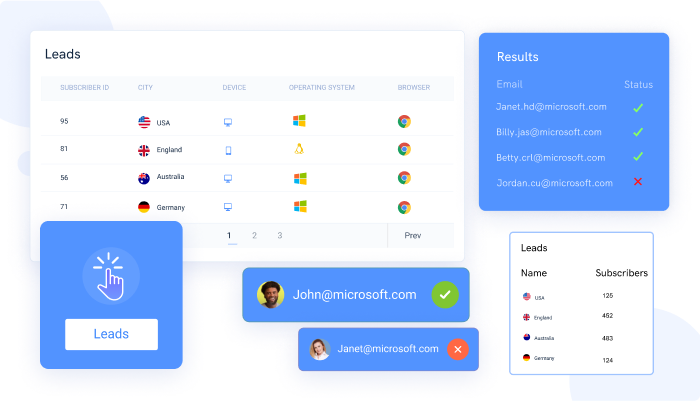 2. Work on your Brand
Although customer experience is an integral aspect of customer engagement, you also need to work on your brand. People want to relate to a brand they love. They want a brand that resonates with what they are after. So, it would be best if you worked on your brand. Create awareness about your brand's existence and how users can conveniently access it. Certainly, before engaging with what you offer, your clients need to be aware that it exists in the first place. Make use of push notifications
Actively engaging with your prospects and customers requires that you continuously update them about your products or services. Your competitors are doing their best to track and inform customers about existing products or services. This is also the same thing you should be doing. Push notifications will send popups messages to your users when using their PCs or mobile devices. These notifications can alert your audience on discounts, offers, promotions, news, and more. The trick behind push notifications is timing. Find the perfect time to notify your clients, and they will want to know more about what you offer that will benefit them.
3. Customer Retention
You also want to retain the customers that you've attracted through your marketing campaigns. Customer retention will help you build a loyal customer base. These individuals trust your brand and want to share information about your products or services. Therefore, you need to focus on customer retention to enhance customer engagement. The good news is that retaining your customers is easier than acquiring new ones.
How do you retain your customers? An effective strategy to retain your customers is through emails. Strive to curate your emails in a way that appeals to your audience. Aim to personalize the content of your emails as this leads to better engagement. Another strategy to implement here is in-app messaging. Ensure your audience has a wonderful experience while using your platform. The third strategy to retain current customers is by educating them. Give them a reason to believe that they are getting the best from your platform.
Boost your Website Conversion with Lead Generation Software Sign Up 14 Day Trial
4. Conversational Marketing
You should also make the best of conversational marketing. You should realize that customers seek convenience more than ever before. They want answers to their questions right away. It doesn't matter whether it's in the middle of the night. Luckily, there are tools that can automate communication for you. For example, Chatbots using machine learning can understand what your customers want and offer relevant guidance. Such marketing tools will guarantee that you boost your level of customer engagement in the long run.
5. Social Media Marketing
Social media marketing is a must-use if you want to improve your engagement. Millions of customers are spending time on social networks like Facebook, Instagram, Twitter, and others. This means that you should leverage the power of these platforms to reach your audience and interact with them. Get to know what people are saying about your brand on these platforms. Then, find out whether there is something you can do to provide the much-needed assistance your customers expect on social networks.
6. Use Videos
Last but not least, remember to use videos. Videos are more engaging than other content formats such as text, audio, or image. Using videos helps to keep your audience engaged in the information you are trying to pass across. Create highly-engaging videos, and your customers will keep coming. Your videos should tell stories about your brand and how your customers can benefit by choosing you over your competitors. There you have it; with these pointers, it should be relatively easy to enhance customer engagement for your brand.