How To Increase Website User Engagement?
Learn the key actionable strategies to increase website engagement and learn the best practices and tips to improve website engagement metrics.
For a moment, put yourself in the shoes of a potential client. You visit your website, browse the site for specific products, add the products to your list and immediately pay for the products. The process is straightforward, right?
On the other hand, what if the shopping experience wasn't that exciting? Sometimes, despite the efforts you put into making your website's experience positive, there is still much to be desired. Customers are unable to get the products they are searching for. They get even more confused and bored. They leave your website and go somewhere else for better services.
Every time this happens, you lose out on possible clients. This is why in today's digital world, you cannot overlook your website's engagement because customer experience is the main factor in deciding brand loyalty. As a result, brands now use their sites to engage their customers and generate leads.
The key to increasing your website engagement is developing an appealing and engaging web design. However, besides the friendly web design, many other factors influence your website conversion optimization. What are these factors? How do these factors influence your customer's behavior towards your site? Continue reading this how-to understand what you need to do to improve your website user engagement.
Beginner Guide to Improving Website User Engagement
Having a healthy relationship with your customers is vital to your brand. That's why we compiled a guide to improve your website user engagement and help you maintain an excellent relationship with your customers. This makes the return to your website for more excitement.
Improve Page load Time
To increase your website engagement, you must ensure that the webpage loads faster. Users are usually discouraged by slow page loading times. In addition, users find it frustrating to wait for web pages to load regardless of how informative, relevant, and well-designed your webpage content is. The longer it takes a page to load, the more users exit the site. Neil Patel's research notes that every second counts in keeping your users; it also states that 47% of customers expect a site to load within two seconds. 40% will abandon a website that loads for more than three seconds. And 79% will not return to a website with a slow loading time.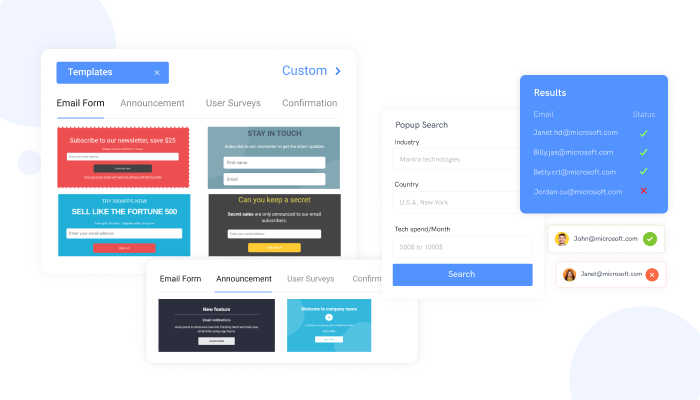 To improve your page's loading time, you can use the following tips:
Combine and minify files
Improve the server response time
Compress and optimize the site's images for web
Reduce HTTP requests
Improve internal links
Boost the site's SEO rankings by improving your internal links. The perfect internal link structure will increase the page views and reduce the bounce rate. In addition, this enables users to browse through your website easily. To improve your internal links, try to link relevant anchor words to related pages on the website. For example, if there is a particular article that you'd like to highlight on a page, you can do that by using the "Recommended for You/Read Also" links in the post.
Display Related Content
This tip is quite similar to the internal link tip. Simply display related content at the end of your web pages. This is meant to help customers get more information or details about an earlier topic. You can add the "related content" button manually or simplify the process by using plug-ins. Plug-ins automatically includes snippets for extra pages or posts at the end of the content. In addition, it helps you to display the pages with a text link or thumbnail.
Simplify Website Navigation
When a website is too difficult to browse through, it can result in poor user engagement and high bounce rates. So you need to re-organize and simplify the navigation structure of your website. This enables your users to find the web pages without difficulties.
To have good website navigation, you should avoid the following:
Poor categorization
An inaccessible navbar
Slow loads
Do not let your navigation slow down the homepage.
Boost your Website Conversion with Lead Generation Software Sign Up 14 Day Trial
Have an Engaging Website Design
According to Statista, 52.7% of the global population accessed the internet in 2015 through their mobile devices. By 2020, the figures have increased to 7 billion worldwide. Thus, any internet marketer who takes their business seriously must develop a responsive website for mobile and desktop users. Unfortunately, customers find it frustrating navigating through a desktop website through their mobile devices. This results in poor website user engagement.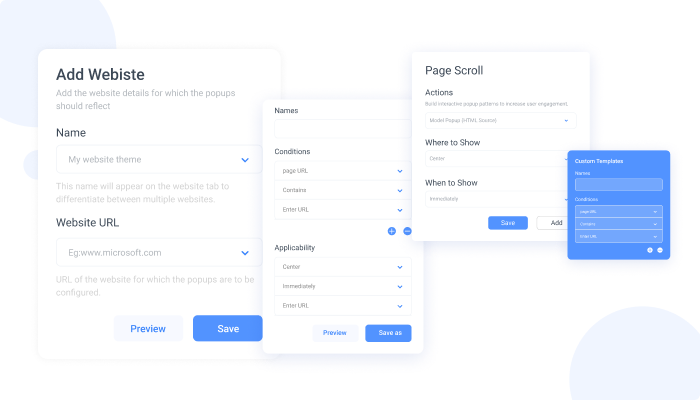 Research your Audience
With proper research, you can know what your audience wants, including their values and preferences. This will assist you in creating engaging content that your target audience can relate to. Do not shy away from asking questions from your customers. Ask them about their likes, dislikes, and the things they expect from you. Find out how they feel about the website's content coverage and design features. You can use tools such as Survey Monkey to conduct surveys on your site and to add polls. Their feedback will point where your website needs improvement for excellent user engagement. However, ensure that you keep your survey questions simple and short. Do not take the time of your audience with lengthy surveys.
Conclusion Today, website user engagement is a critical aspect of determining a business' performance. So you need to take full advantage of the tips above to increase your user engagements. Conduct tests to get the best strategy for your website designs. Ensure you focus on making the website user-friendly, interactive and attractive.